Digigram PCX924 v2 AES/EBU & Balanced Audio Broadcast Multichannel Sound Card [Refurbished]
(
281765719613)

)

Regular price

$63.87

Sale price

$96.00

(2 available in stock)

Digigram PCX924 v2 Professional Sound Card

24-Bit Stereo PCI Audio Interface with S/PDIF & AES/EBU Digital I/O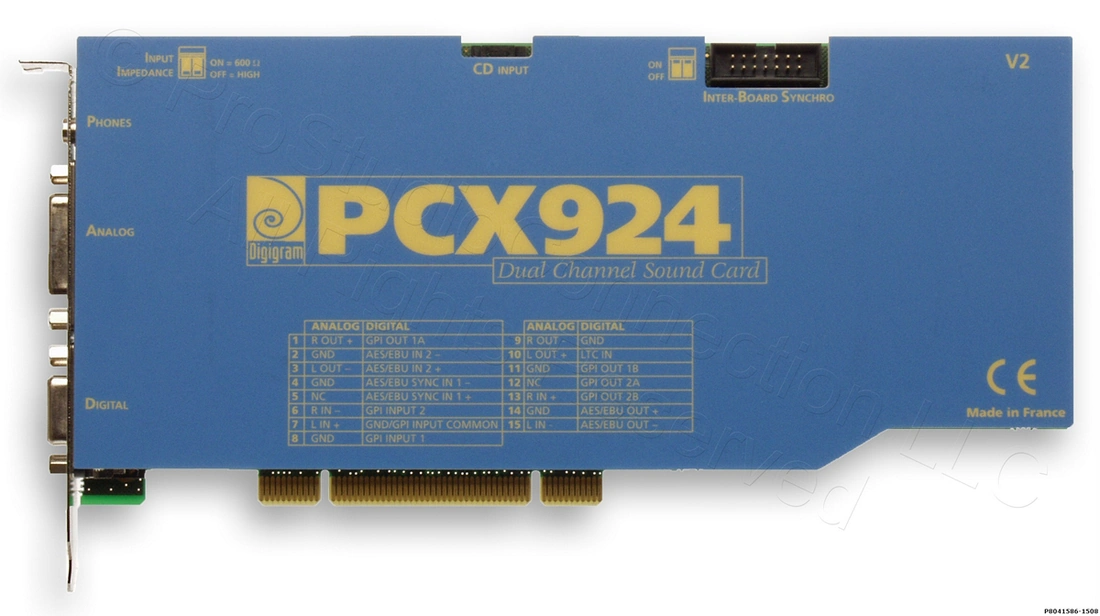 Product Description
Absolute reliability with great sound. 32bit Drivers for Windows (Including Vista and Seven) here.
The PCX924 stereo sound cards is your best choice for broadcast and other demanding professional audio applications when absolute reliability with great sound is a must.

The PCX924 is a full-duplex sound card for simultaneous and independent record and playback delivering Digigram's famed audio quality and reliability. Embedded DSP handles the audio processing, freeing up the computer's CPU, minimizing latency and permitting an even greater system reliability. The PCX924 meets and even surpasses the needs of the most demanding professionals, especially in audio production and on-air applications in radio.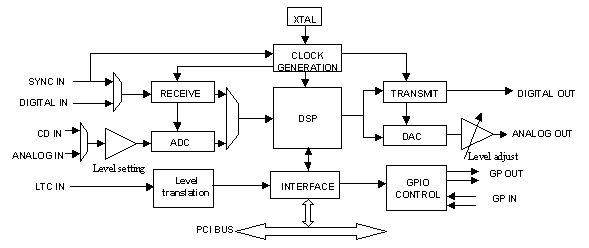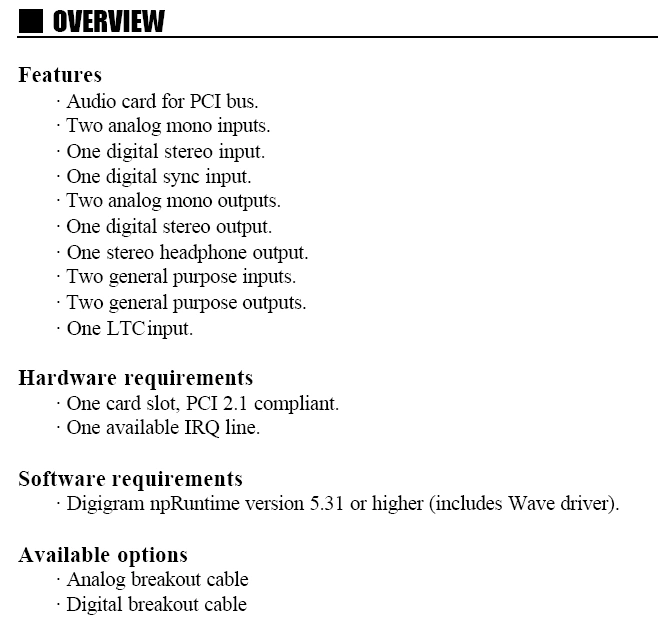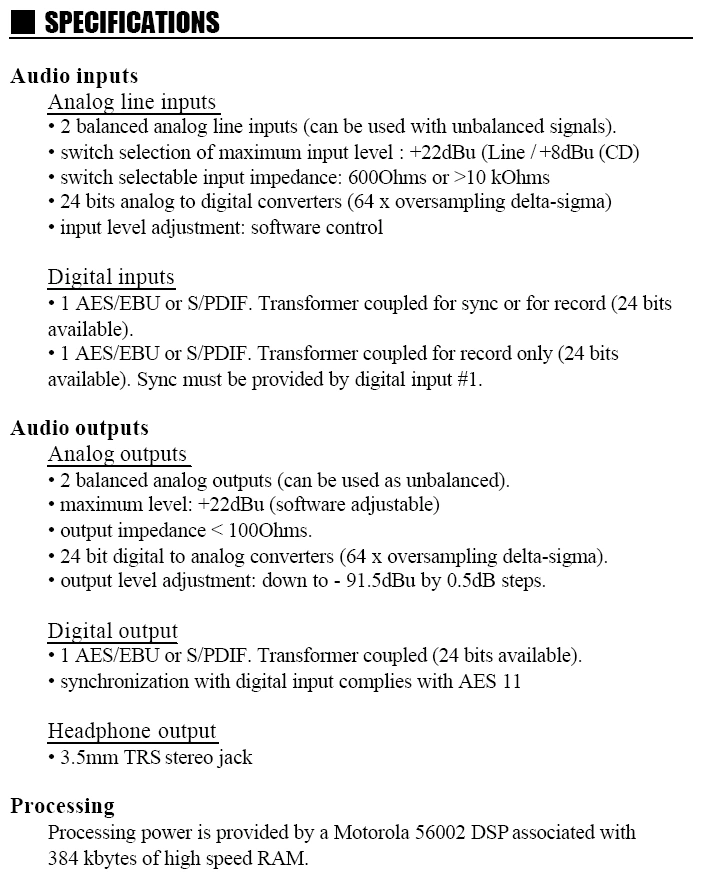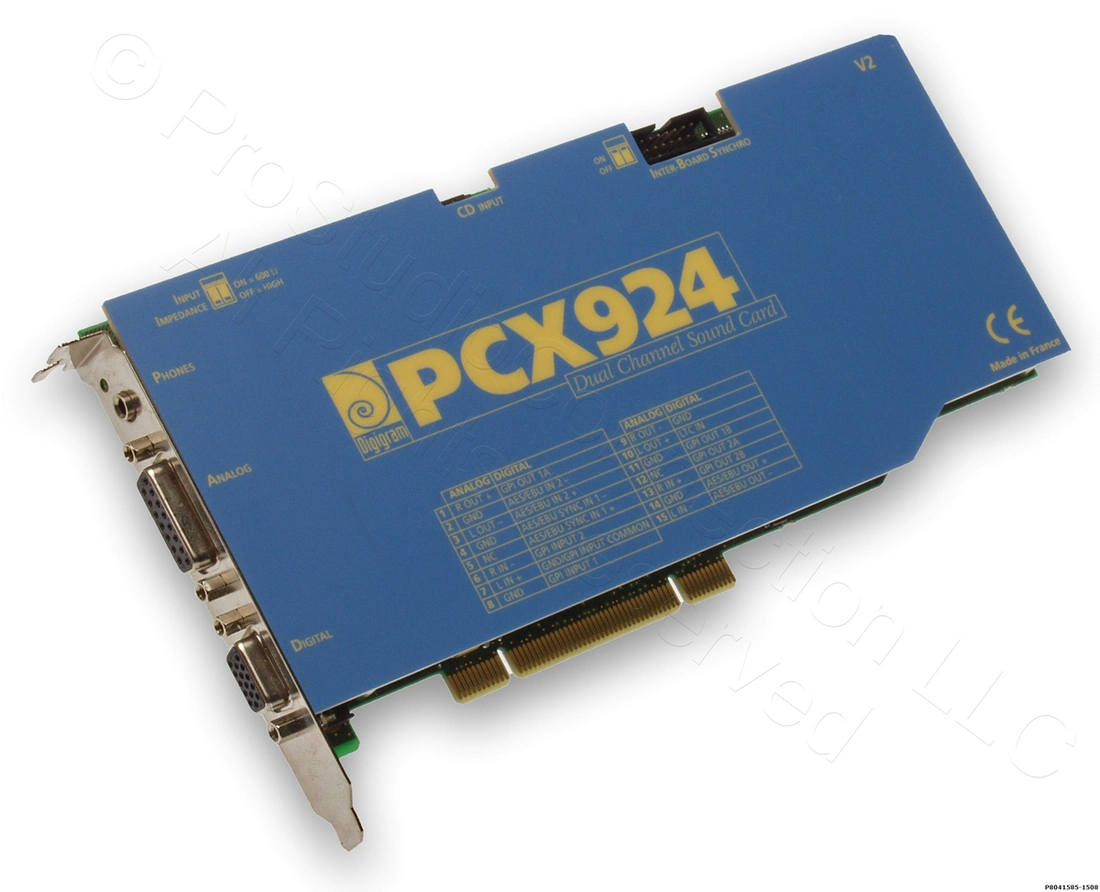 PCX924 Technical Specifications
CONFIGURATION
Bus/Format
PCI slave mode
Digital Signal processor
56002 at 66 MHz
RAM
128 kWords (384 kBytes)
Size
175mm x 99 mm
Operating: temp / humidity (noncondensing)
0°C/+50°C - 5%/90%
Storage : temp / humidity (noncondensing)
-5°C/+70°C -0%/95%
INPUTS/OUTPUTS
Analog inputs (stereo)
1
Maximum input level/impedance
+22 dBu/ 600 or >10k
Programmable input gain
digital and analog
Digital inputs (stereo)
1 AES/EBU or SPDIF
Other inputs
LTC, CD ROM (+8dBu), two GPI (dry contact)
Analog outputs (stereo)
1 balanced
Maximum output level/impedance/td>
+22 dBu/low impedance 93 dB
Distortion + noise at 1 kHz (record + play)
<-90 dB (0.003%)
Channel phase difference: 20 Hz/20 kHz
< 0.5° / 2°
Analog channel crosstalk at 1 kHz
<-95 dB
DEVELOPMENT ENVIRONMENTS
Digigram management
np SDK
Other management
Wave
Supported OS
Windows 95/98, NT 4.0, 2000, XP, Server 2003
Additional Resources
Driver Download here
Product Web Page here
Product Manual here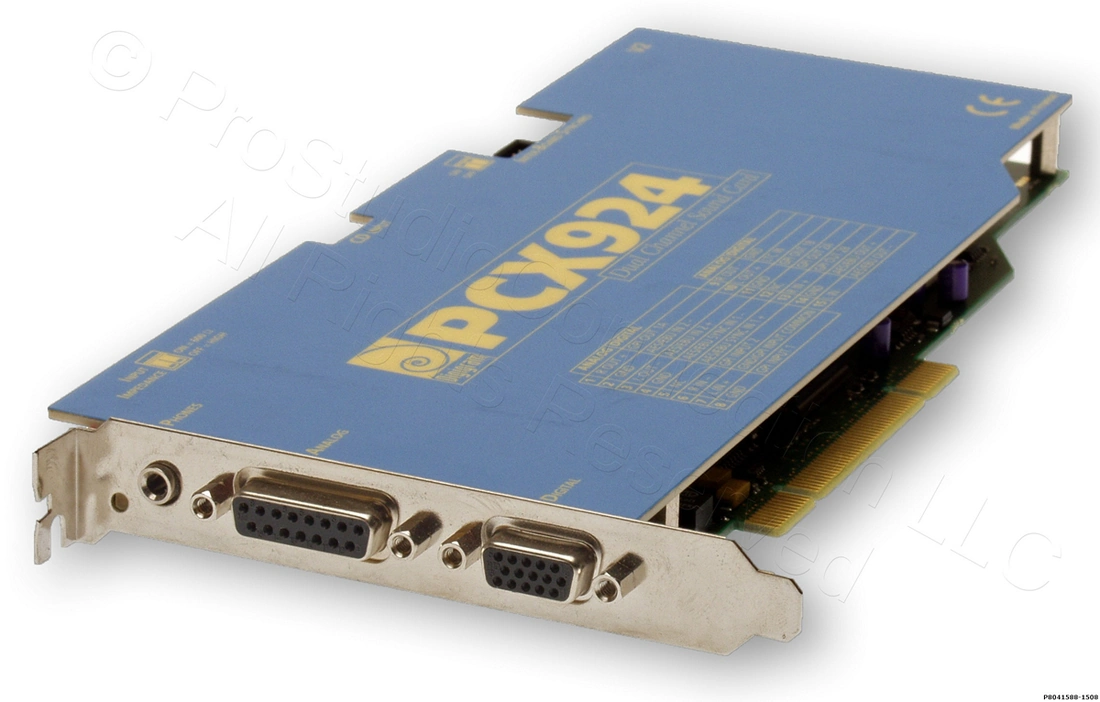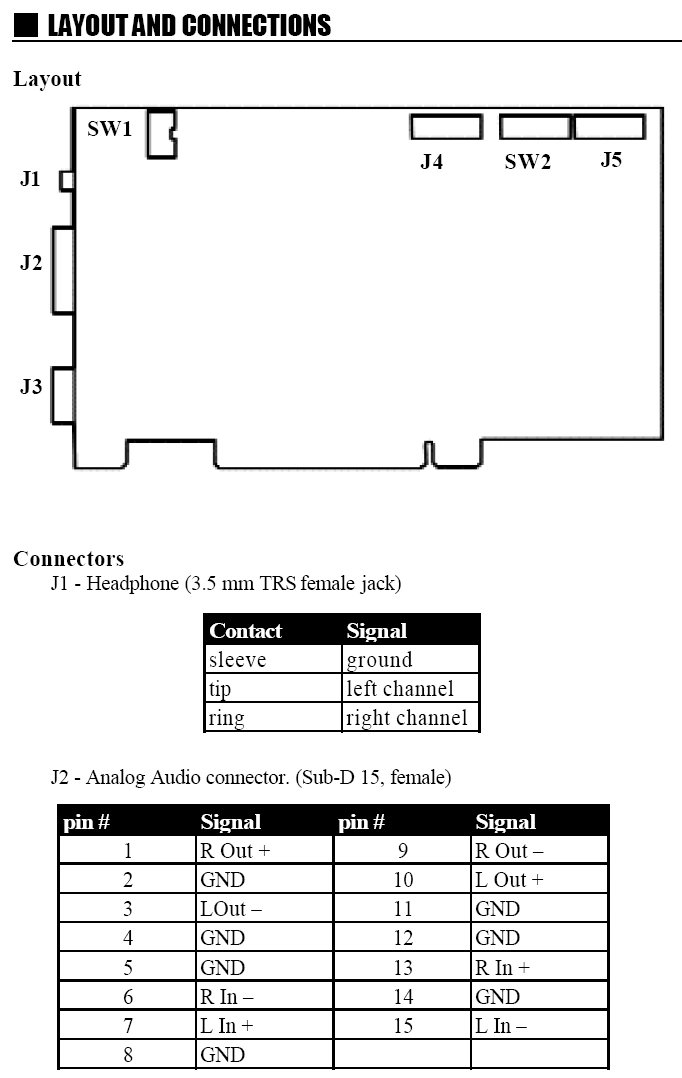 v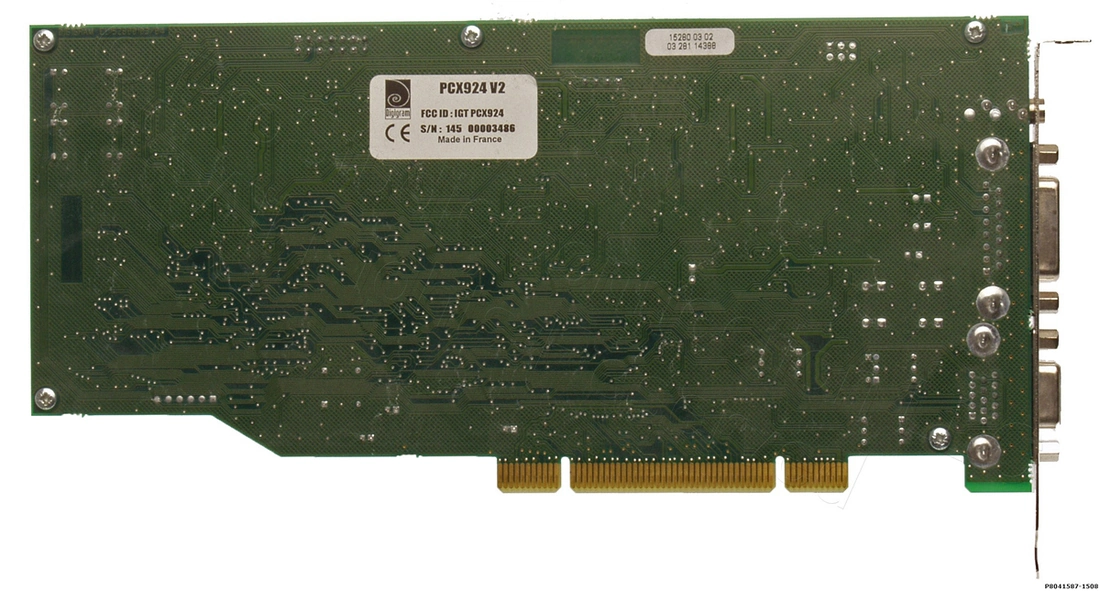 ---
Share this Product
---
More from this collection