Henry Engineering StereoMixer 4 Stereo Channel Utility Mixer for Balanced Audio
(
363793565296)

)

Regular price

$169.00

Sale price

$251.00

(1 available in stock)

New, Open Box • Fully Working • Stereo Utility Mixer • 4/8 Channels • Balanced Audio • 115/230V Internally Modifiable

Photos show the actual item for sale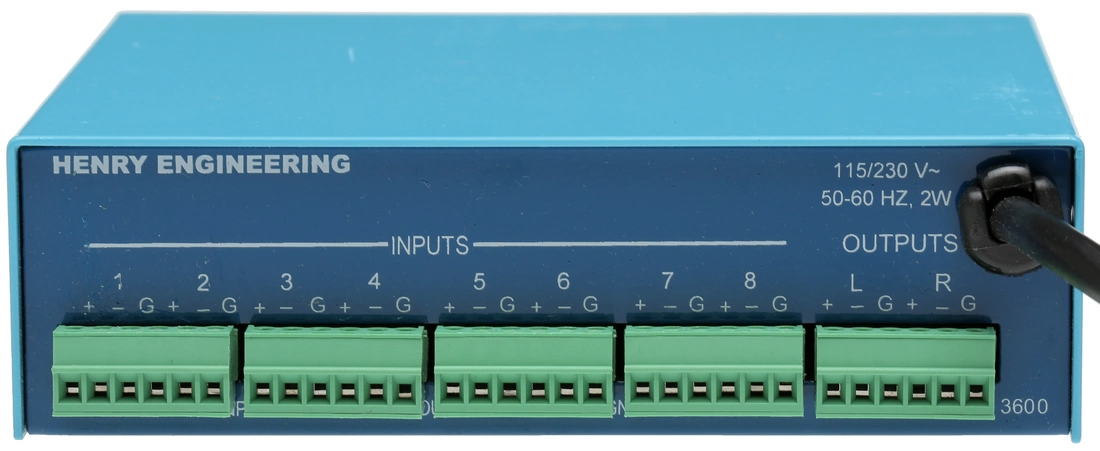 Unit is new old stock in the open factory carton.

Description
The Henry Engineering StereoMixer is a simple and compact audio mixer that is designed to mix up to eight mono, or four stereo line level sources.
The StereoMixer is an ideal solution for commercial public address (PA) and paging installations that require more routing flexibility than what is provided on the PA system.
The StereoMixer features eight inputs and a stereo output on euroblock connectors.
Further details may be found in the User Manual
(https://www.prostudioconnection.net/2012/STEREOMIXER.pdf)
A level control for each input and Mono/Stereo mode switch is provided on the front panel.
Stereo and Mono Input Mixing - The StereoMixer features eight mono inputs and a stereo output. The eight inputs are capable of linking to provide four stereo inputs.
Comprehensive Controls - The front panel provides a Mono and Stereo mode switches, as well as level control which provides OFF to +10 dB of gain.
Compact Enclosure - StereoMixer is 1/3 rack width and can be mounted in an optional rack shelf, or wall-mounted with optional wall/cabinet mounting brackets.
The power supply is internal and can be re-strapped for 230V working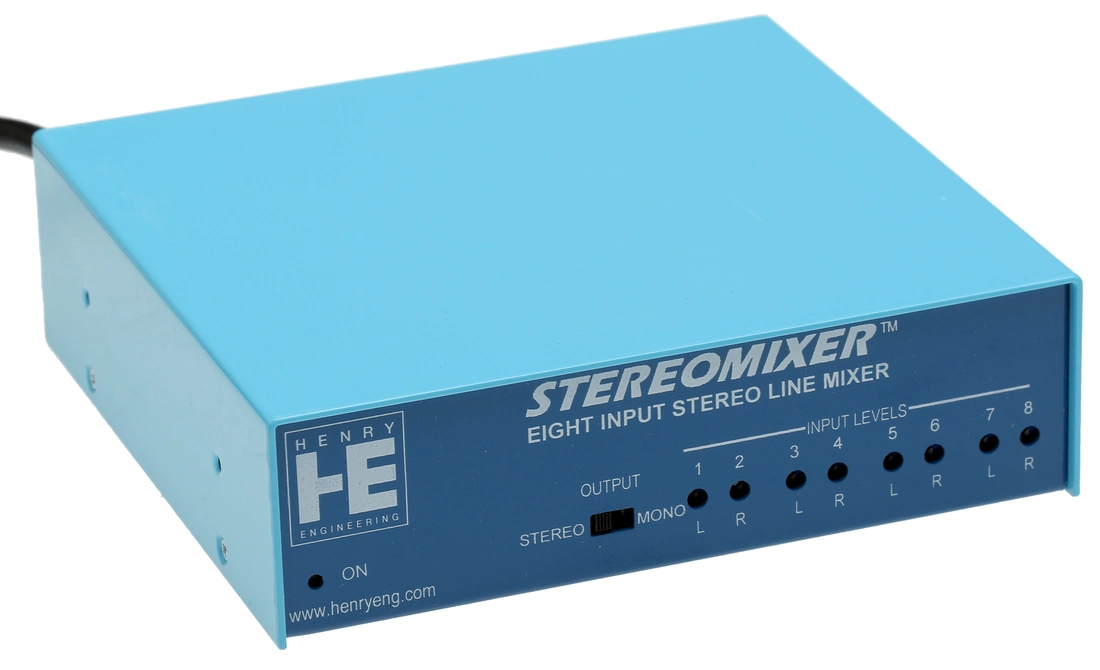 Installation
All connections to the StereoMixer are made via plug-in connectors. Remove about 1/8" of insulation, insert wires into the plug, and tighten the screws. Be sure that no bare wires are exposed.
Audio inputs to the StereoMixer should be connected to the balanced input terminals labeled 1 thru 8. For unbalanced inputs, install a jumper between the (-) terminal and G (ground). All inputs are bridging; it is not necessary to terminate the source unless required by the source equipment.
Audio outputs from the StereoMixer are connected to the two outputs labeled L (Left) and (Right). The output circuitry will drive any load of 600 ohms or higher. It is not necessary to terminate the outputs. For unbalanced outputs, connect to the (+) and G terminals only. DO NOT short the (-) terminal to ground.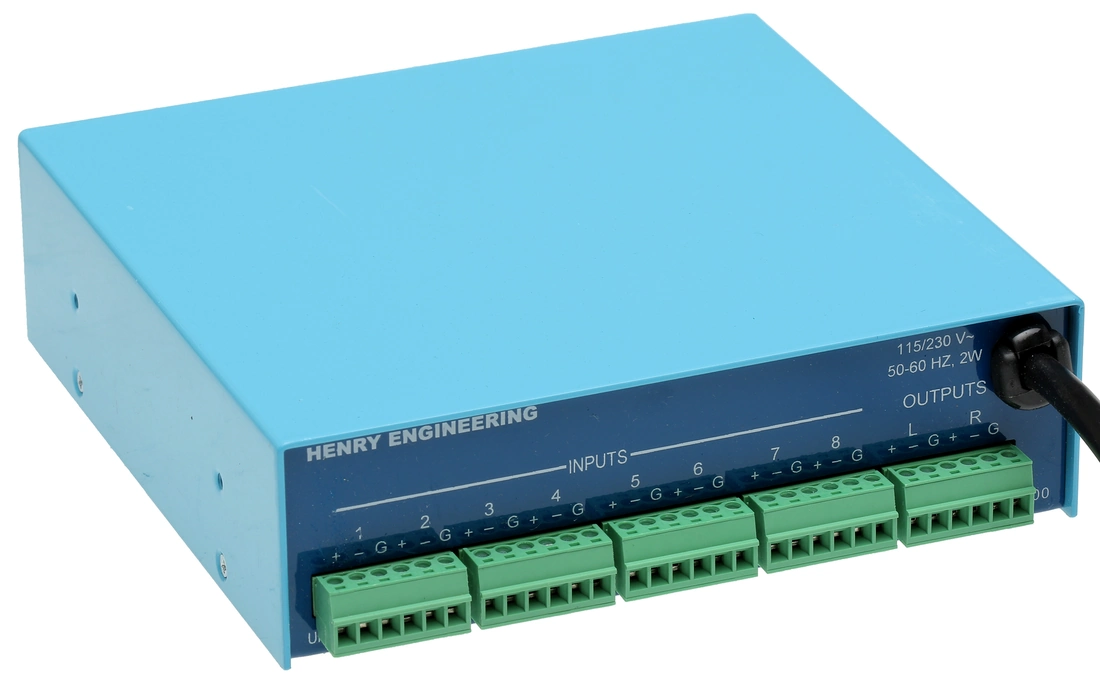 Operation
The input levels to the StereoMixer should be between -10 and +8 dBm. Adjust each input channel using the INPUT LEVEL controls. Unity gain is achieved with these controls set to 10 o'clock; with nominal input levels of +4 dBm the Input Level controls should be run near this setting. It is recommended that input levels be initially set with a level indicator (VU meter, scope, VOM) temporarily connected to the StereoMixer's output to monitor output levels. The average output level should not exceed +8 dBm to ensure adequate headroom.
StereoMixer can operate in either stereo or mono, determined by the OUTPUT MODE switch. In Stereo mode, the odd numbered inputs are mixed to the Left output; the even numbered outputs are mixed to the Right output. In Mono mode, ALL inputs are mixed to the Left output. (The right output is not used in mono mode.)
Specifications
INPUTS -10 to +8 dBm; balanced 20K or unbalanced 10K
GAIN 10 dB maximum
OUTPUTS +4 dBm nominal, +26 dBm max; 600 ohms or higher, 4X
FREQ RESP DC to 20 kHz, +/- 0.25 Db
NOISE 80 dB below +4 dBm output
CROSSTALK 75 dB below +4 dBm output, typ. @ 1 kHz
DISTORTION .008% IM/THD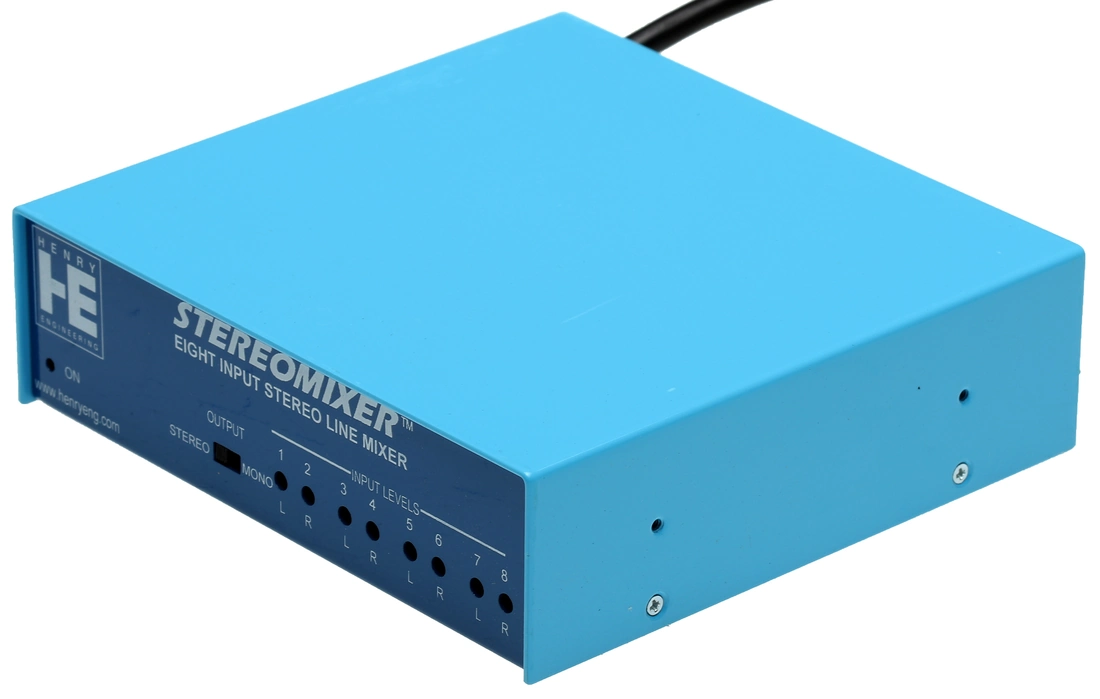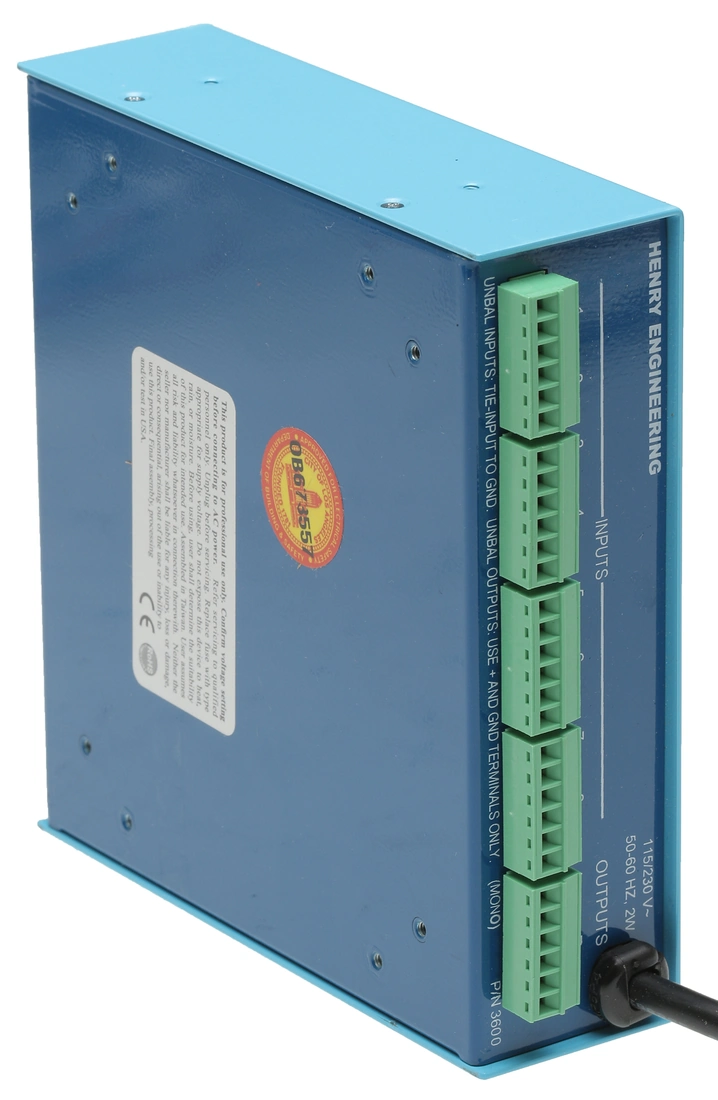 ---
Share this Product
---
More from this collection