Symmetricom 87-8023 XLi FTM III AC Line Frequency Measurement Time Monitor Card [Used]
(
234990900423)

)

Regular price

$179.00

Sale price

$267.00

(1 available in stock)

Tested/Guaranteed • Removed from Working XLi Unit • Part 87-8023 • FTM AC Line Frequency Measurement • Time Monitor • Was $1,295 • Used, Very Good Condition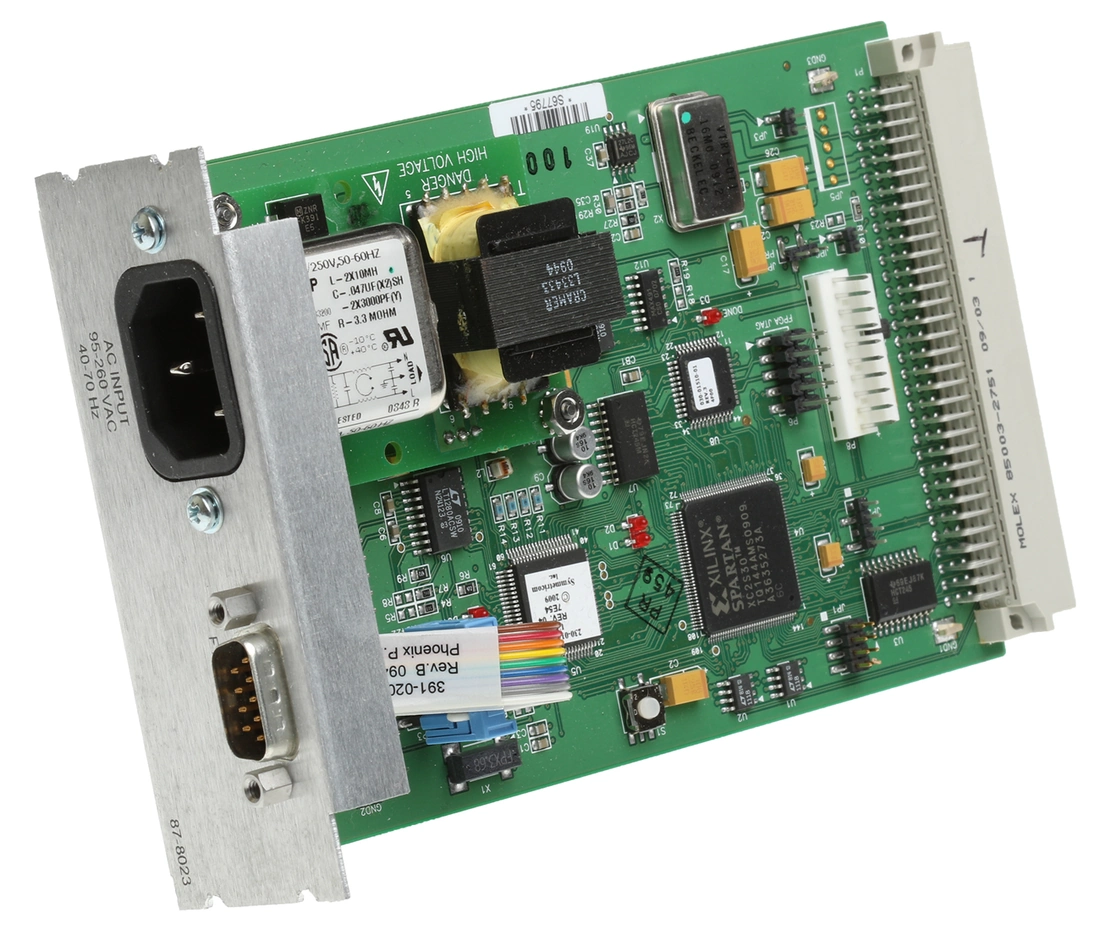 This is a multiple item listing so there will be small
non-performance affecting variations between units
This was removed from a working XLi unit within which it was recognized by the firmware (Version 2.4) and it showed the two sample configuration screens copied below. It is not thought to be compatible with devices other than the XLi.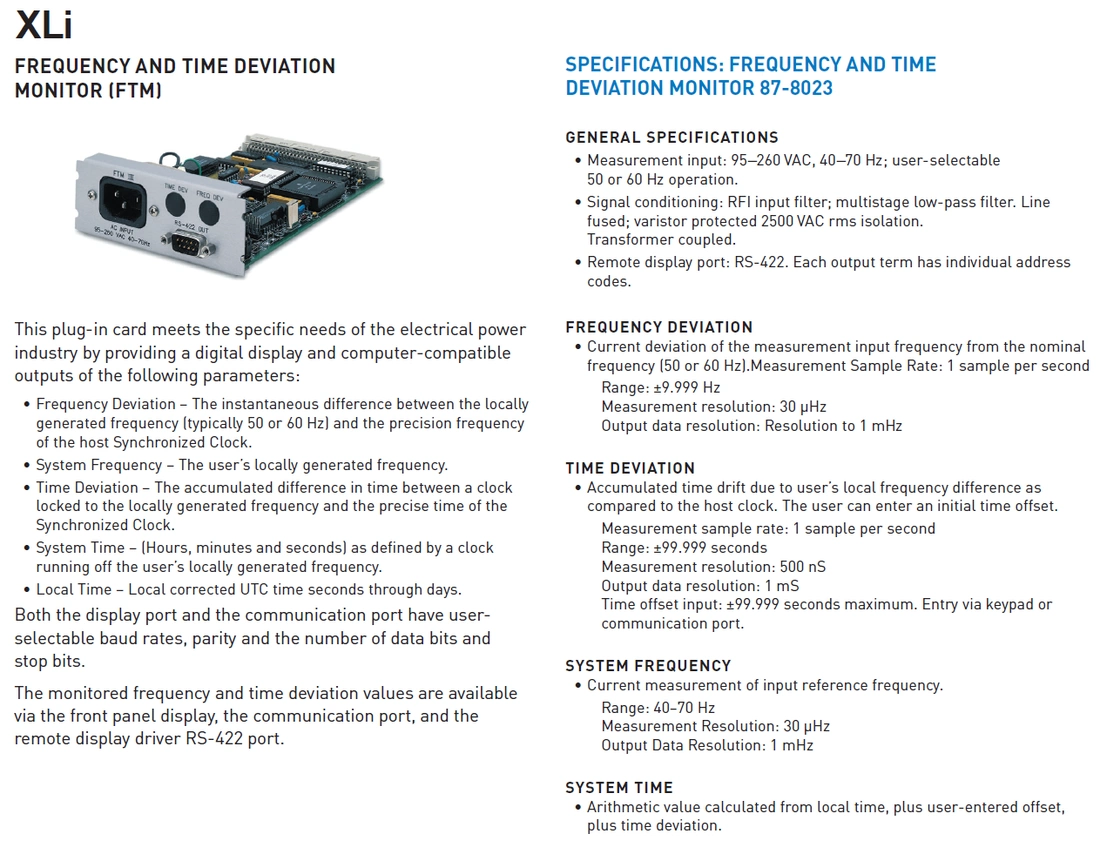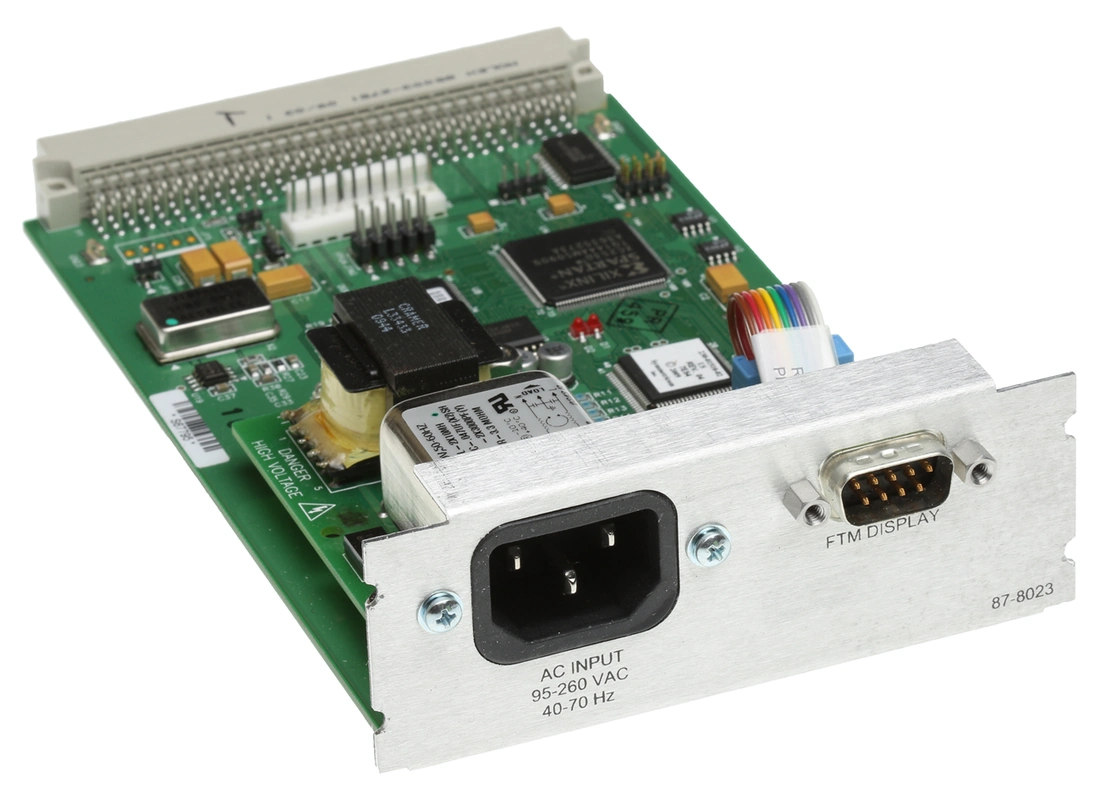 Description - Frequency and Time Deviation Monitor (87-8023)

This plug-in card meets the specific needs of the electrical power industry. It provides a digital display and computer compatible outputs of the following parameters:
Frequency Deviation – The instantaneous difference between the locally generated frequency (typically 50 or 60 Hz) and the precision frequency of the host Synchronized Clock.
System Frequency – The user's locally generated frequency.
Time Deviation – The accumulated difference in time between a clock locked to the locally generated frequency and the precise time of the Synchronized Clock.
System Time – (Hours, minutes and seconds) as defined by a clock running off the user's locally generated frequency.
Local Time – Local corrected UTC time seconds through days. Both the display port and the communication port have user-selectable baud rates, parity and the number of data bits and stop bits.
The monitored frequency and time deviation values are available via the front panel display(s), the communication port, and the remote display driver RS-422 port.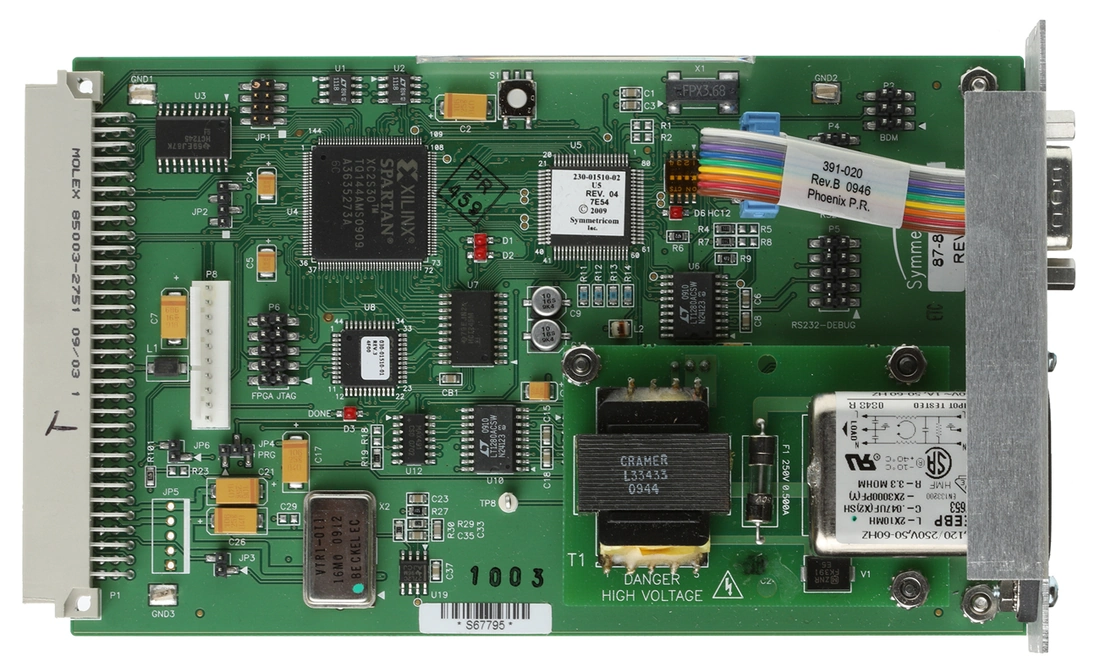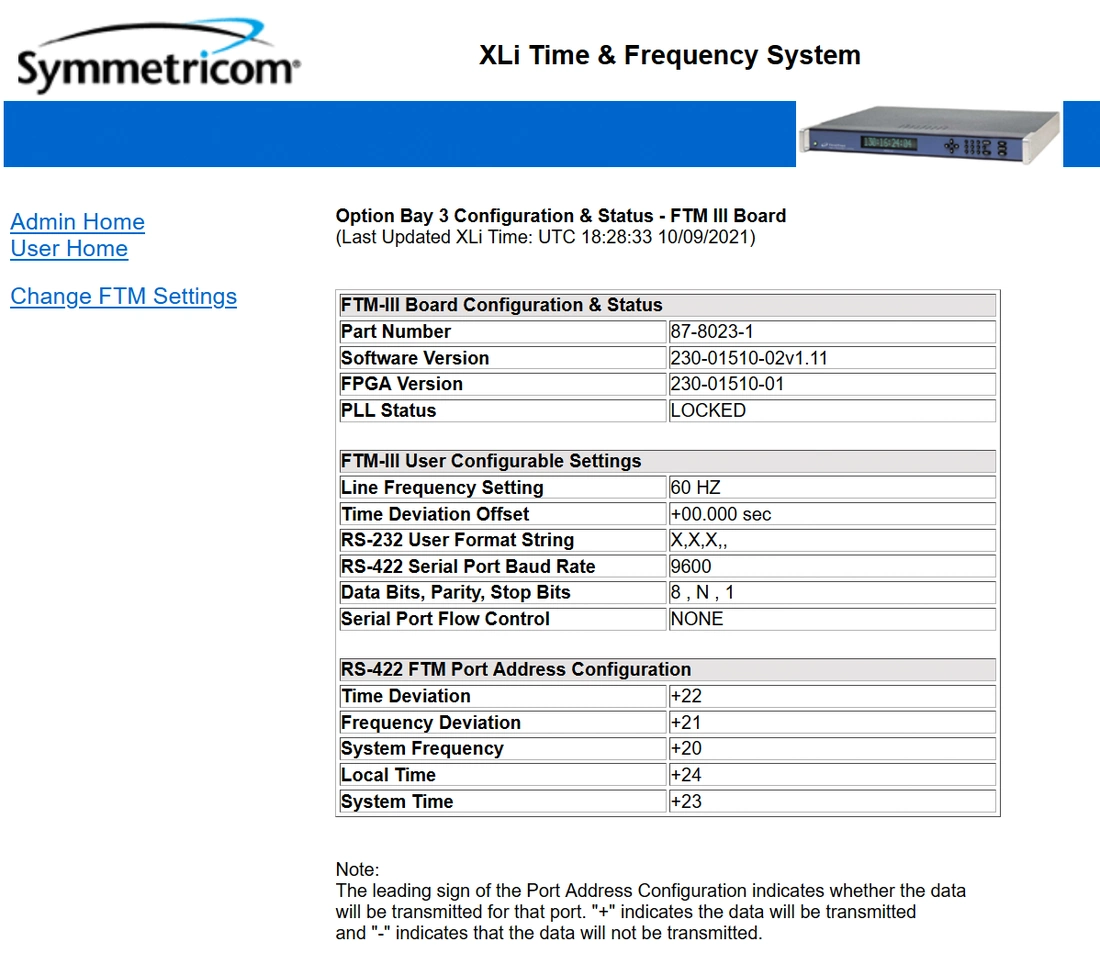 GENERAL SPECIFICATIONS
Measurement input: 95–260 VAC, 40–70 Hz; user-selectable 50 or 60 Hz operation.
Signal conditioning: RFI input filter; multistage low-pass filter. Line fused; varistor protected 2500 VAC rms isolation. Transformer coupled.
Remote display port: RS-422. Each output term has individual address codes.
FREQUENCY DEVIATION
Current deviation of the measurement input frequency from the nominal frequency (50 or 60 Hz).Measurement Sample Rate: 1 sample per second Range: ±9.999 Hz Measurement resolution: 30 μHz. Output data resolution: Resolution to 1 mHz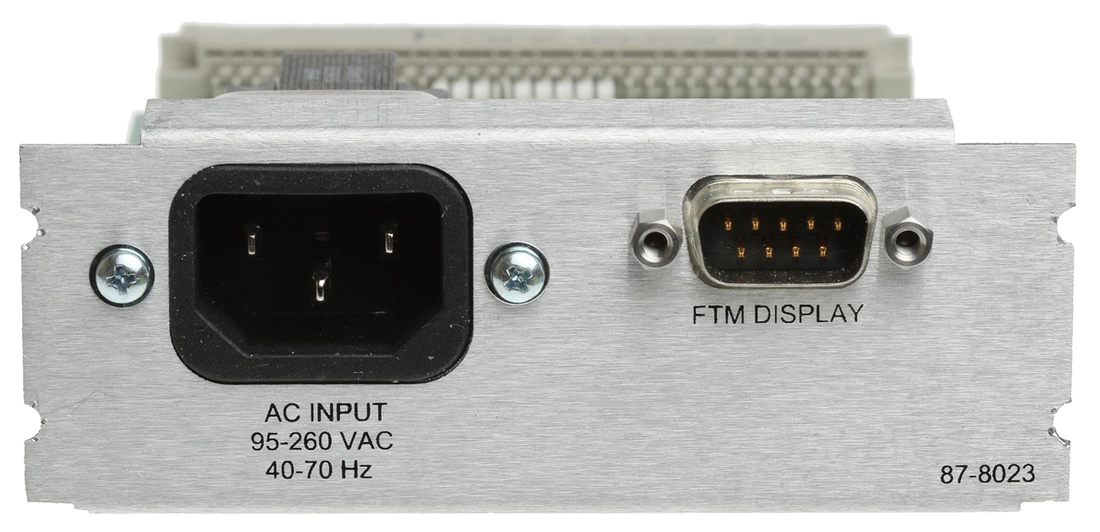 TIME DEVIATION
Accumulated time drift due to user's local frequency difference as compared to the host clock. The user can enter an initial time offset.
Measurement sample rate: 1 sample per second Range: ±99.999 seconds Measurement resolution: 500 nS Output data resolution: 1 mS
Time offset input: ±99.999 seconds maximum. Entry via keypad or communication port.
SYSTEM FREQUENCY
Current measurement of input reference frequency. Range: 40 - 70 Hz
Measurement Resolution: 30 μHz
Output Data Resolution: 1 mHz
SYSTEM TIME
Arithmetic value calculated from local time, plus user-entered offset, plus time deviation.
* Input to displays are from FTM III serial display port. FTM displays are not driven from time codes such as IRIG B, etc.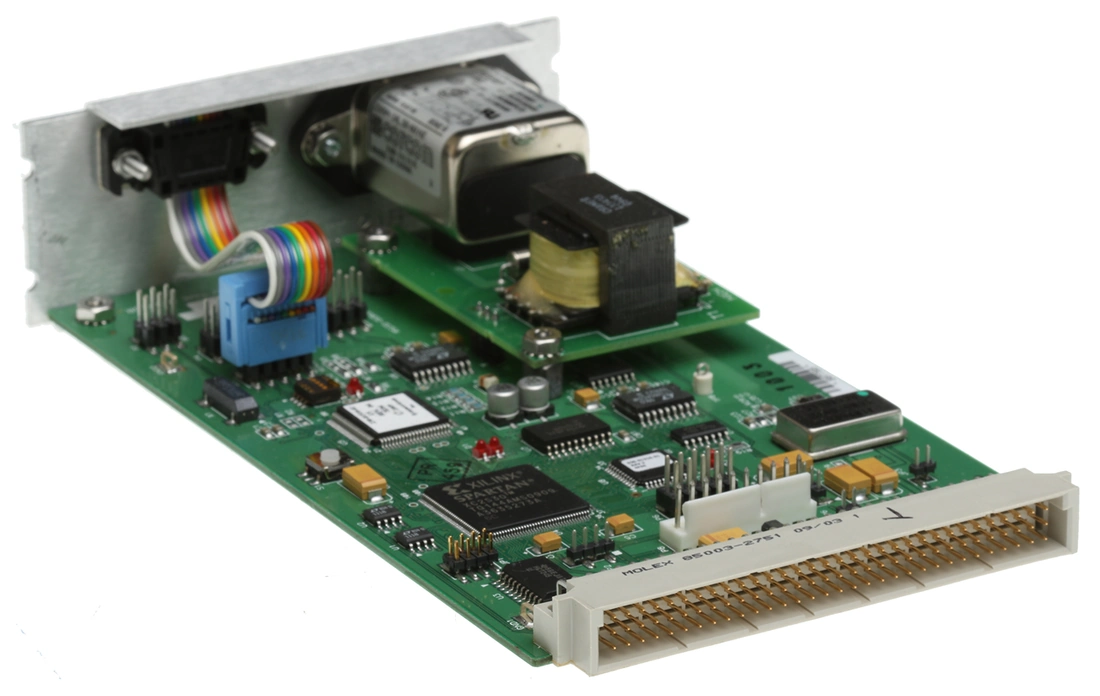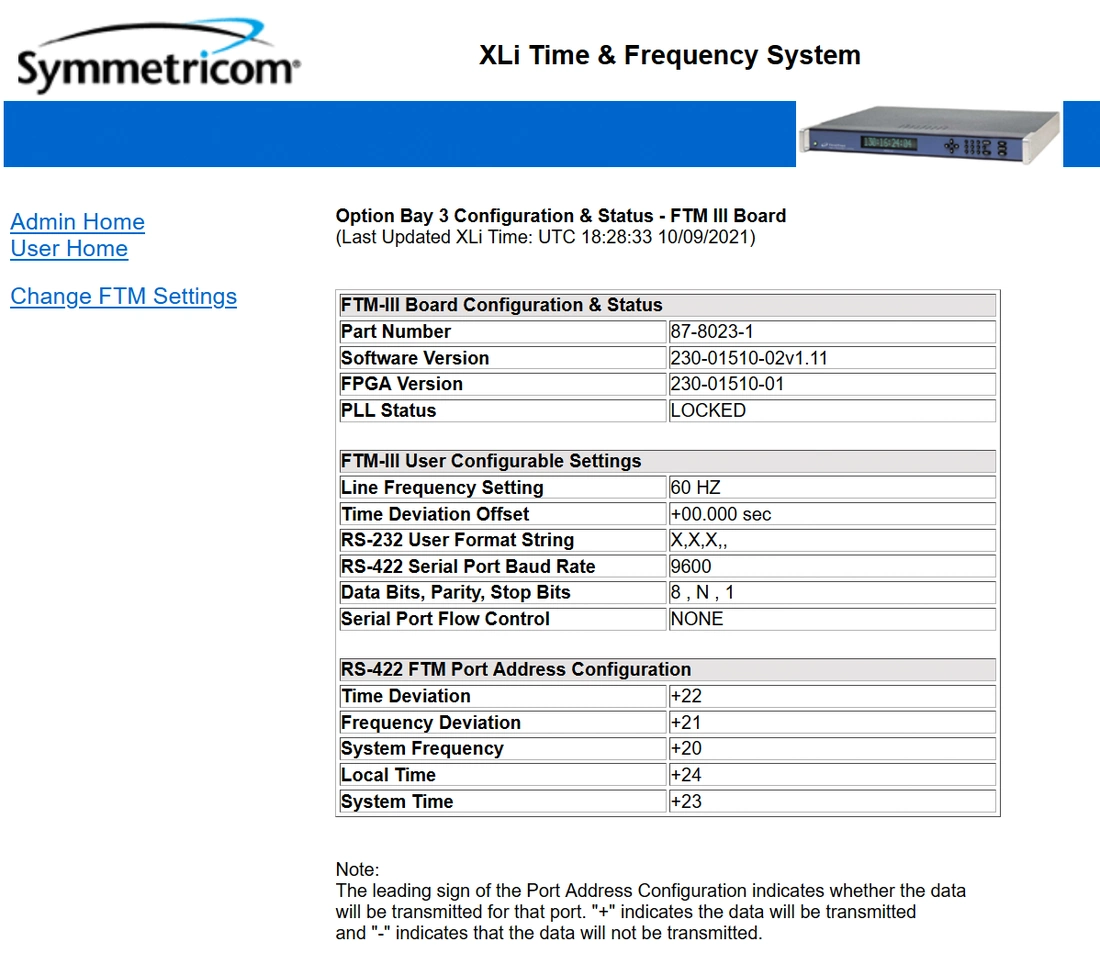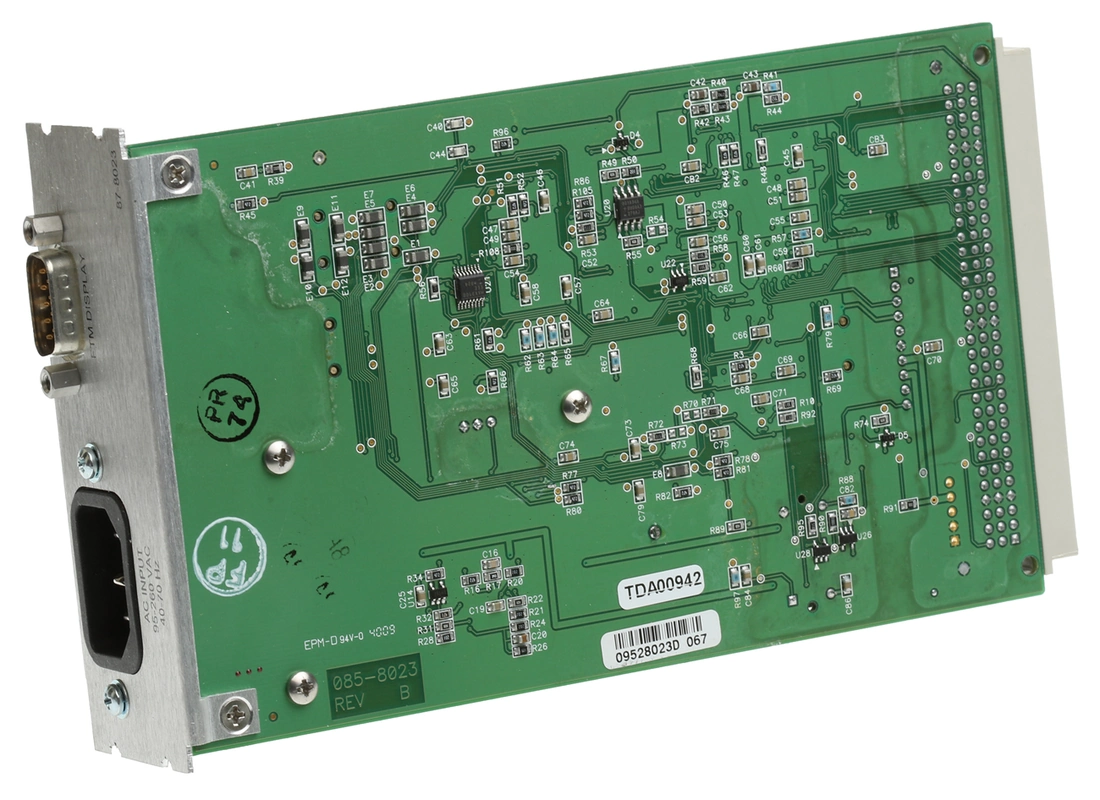 ---
Share this Product