Symmetricom TrueTime XL-DC 87-6000 T1 6 Telco 1.544MHz Frequency Output Card DS1 [Used]
(
285175486861)

)

Regular price

$123.00

Sale price

$364.00

(1 available in stock)

87-6000T1-6 Telco T1 Frequency Output Card • Removed from an XL-DC Receiver
Here's a used T1 frequency output option card removed from a working XL-DC GPS clock/frequency generator.

Description
The T1 output module provide telecommunications timing signals that meet the requirements of ITU-T G.703 for both the 12-frame multiframe (D4 or SuperFrame), and 24-frame multiframe (ESF or Extended SuperFrame) formats.
In addition, when the XLi is configured with an appropriate high stability oscillator option (OCXO, high stability OCXO, Rubidium and High Stability Rubidium) and locked to a GPS reference (or equivalent), the requirements of ANSI T1.101-1994 and ITU-T G.811 pertaining to primary reference source operation are met.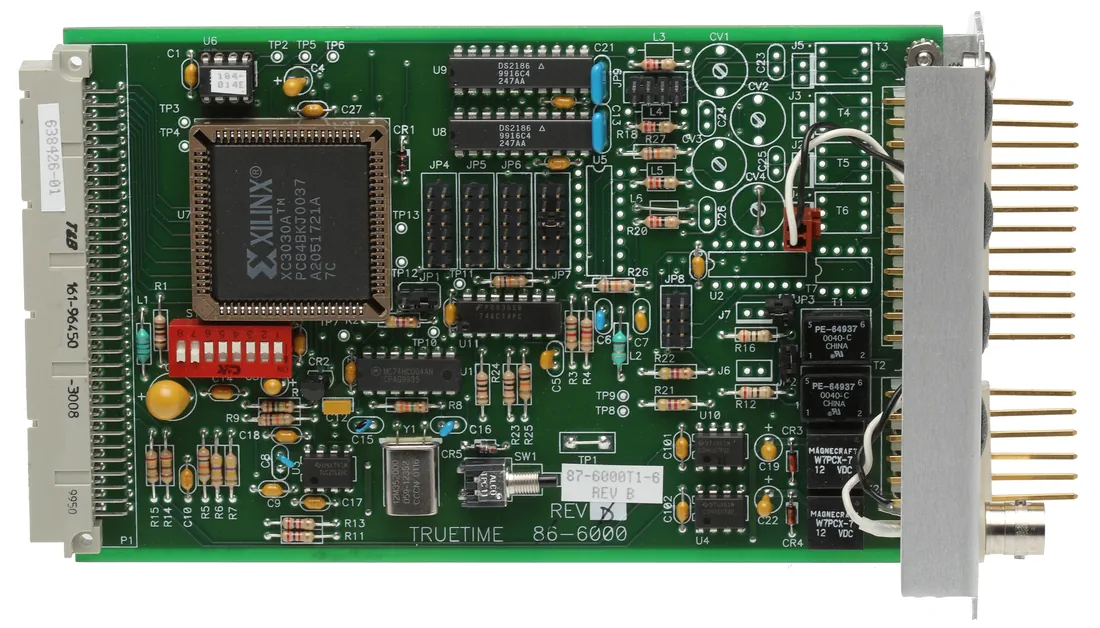 Specifications
T1 Option (87-6000T1-8)
Framed all 1s DS1/T1 1544 kb/s outputs (Two outputs: A and B)
Formats: SuperFrame (D4)
Line code: B8ZS/AMI (these are the same for all 1s)
Interface: Balanced, Z0=100?, on wire wrap pins
Wave shaping: T1 short loop (DSX-1; 0 – 655')
64 kb/s composite clock output (Aux Out 1)
Format: Per ITU-T G.703 standard
Centralized Clock Interface, paragraph 1.2.2. AMI with 5/8 duty cycle. All
1s with bipolar violations at an 8 Kb/s rate.
Interface: Balanced, 2 V peak into 135?, on wire wrap pins
Outputs (Aux Out 2, 3, 4)
Frequency: 1544 kb
Interface: Balanced, RS-422 levels into 100?, on wire wrap pins
Synchronization
Phase locked to the XLi 10 MHz reference clock
Accuracy: Function of input synchronization source (GPS, IRIG, 1PPS, Have Quick)
Synchronization Status Messaging (SSM): not supported
Major and minor alarm relay closures
Format: Form-C normally open and normally closed contacts
Interface: Wire wrap pins
Contacts: Rated to 115 VAC/150 VDC at 2 A
CE Compliant: No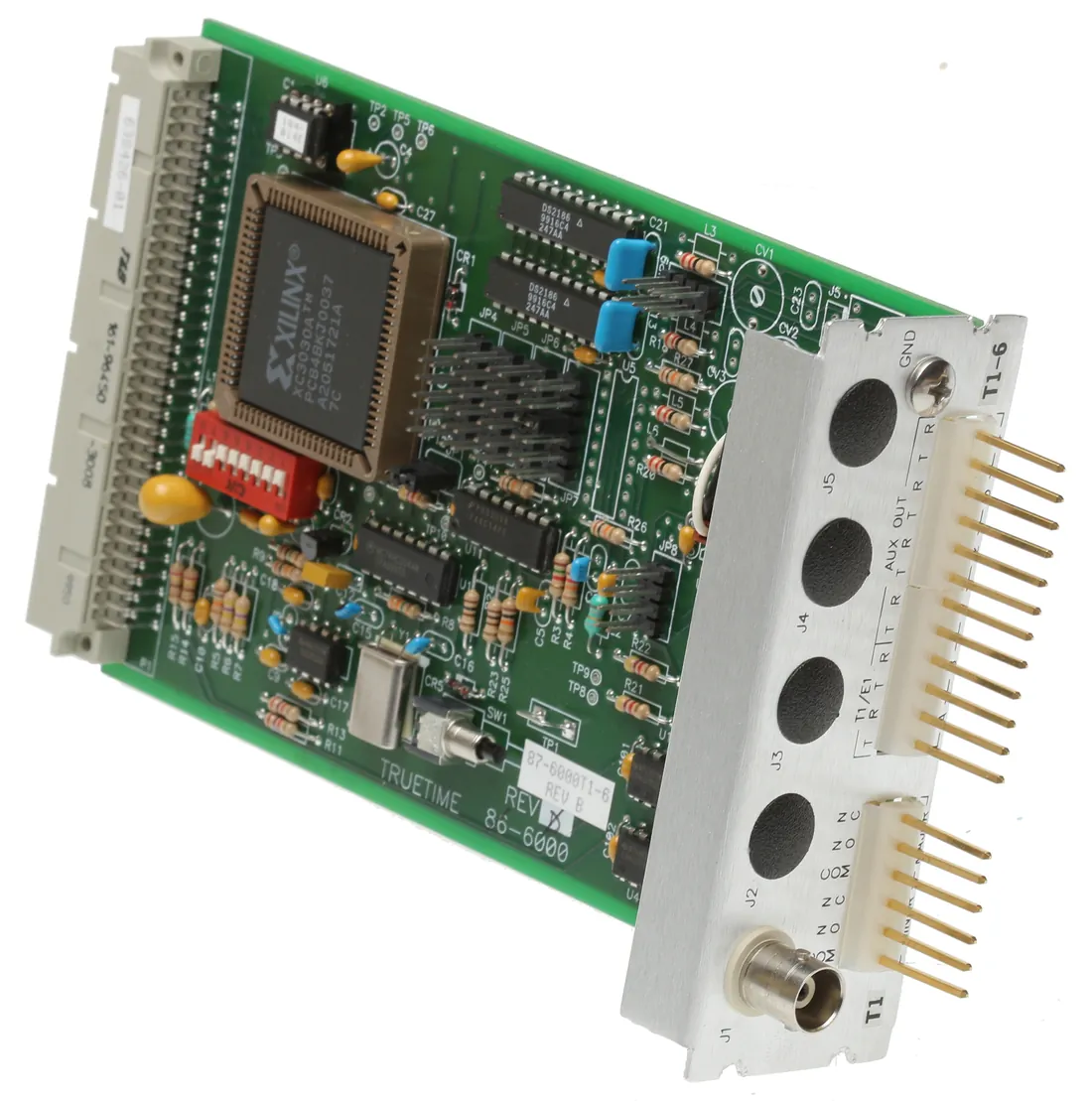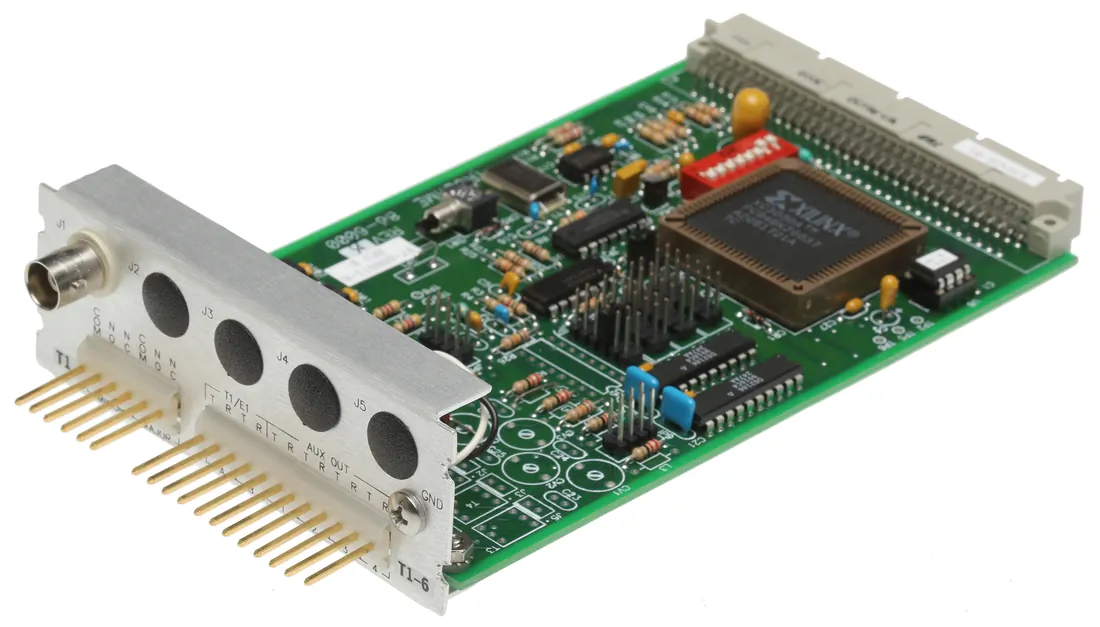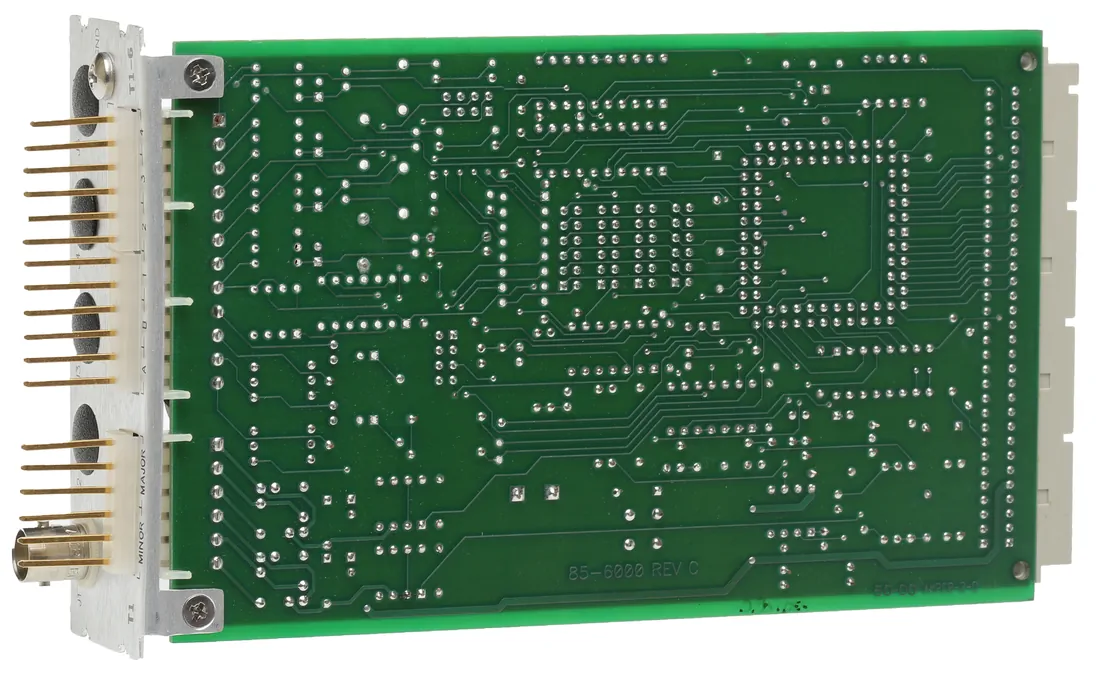 ---
Share this Product