JK Audio RemoteMix 3.5 Portable BluetoothField Cellphone Remote Mixer Broadcast Portable Hybrid (New Open Box)
(
RemoteMix_3.5)

)

Regular price

$598.00

Sale price

$1,230.00

(2 available in stock)

New Old Stock • Tested/Guaranteed • Near Mint Cosmetic Condition • HD Voice Capable • Bluetooth I/O • 115/230V Power Supply Included • Portable Sports Broadcast Mic/Line Mixer • Cellphone/POTS/PBX Hybrid • Usually $1,230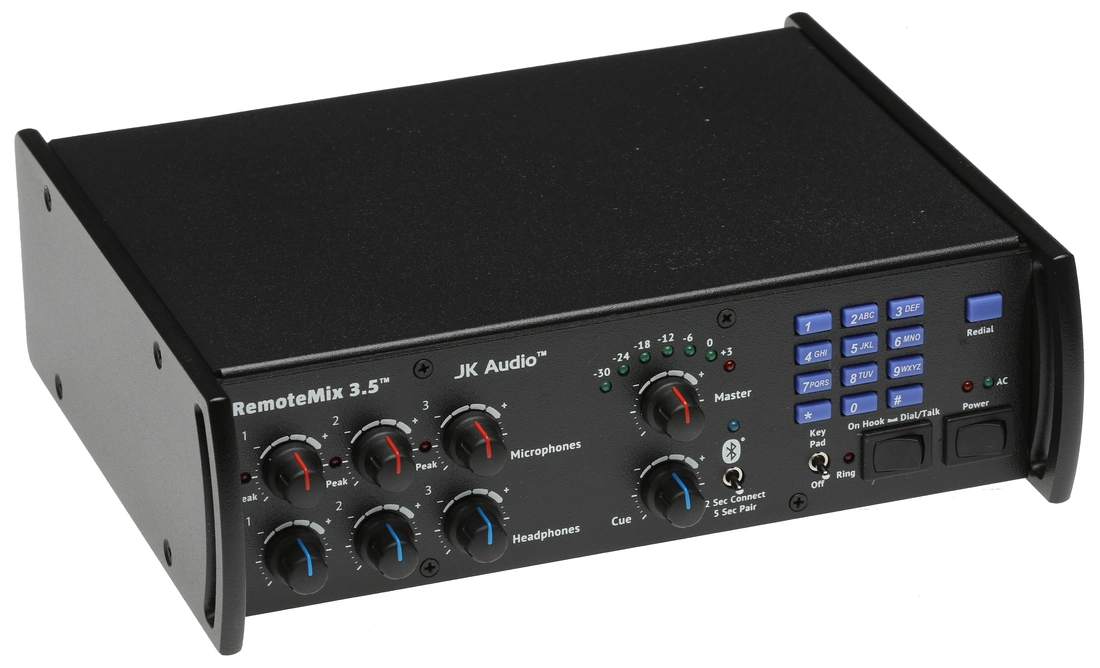 New open box/old stock, never deployed, in MINT- cosmetic condition. Tested to confirm that it works as expected Includes 100-240V auto power supply as shown below. Also includes line cord, 3.5mm to TRS Cable, manual and 2x PP3 batteries (battery condition not warrantied). Full details may be obtained from the User Manual at https://www.prostudioconnection.net/2210/RemoteMix_3.5_Manual.pdf.  The factory cartons show varying degrees of "shelf wear" and therefore may differ slightly from the one shown in the images.

Usually sells for $1,230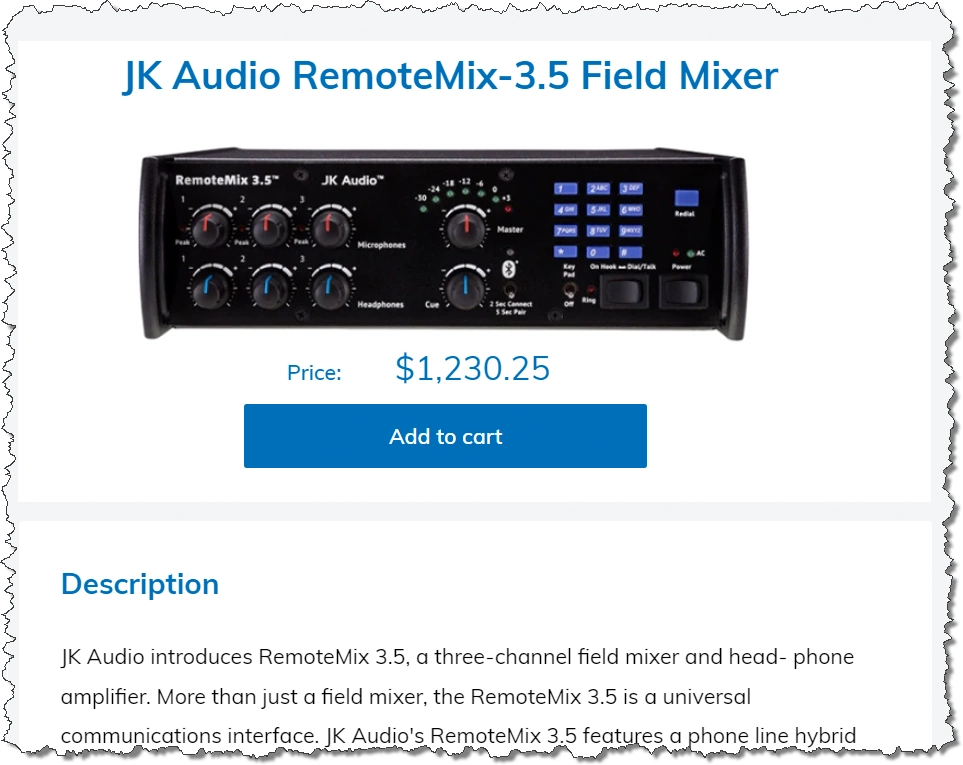 Features
Broadcast Field Mixer

3 Mic Inputs & 3 Headphone Jacks

Phone Line Hybrid

Wireless Phone Interface

HD Voice (Wide-Band Speech)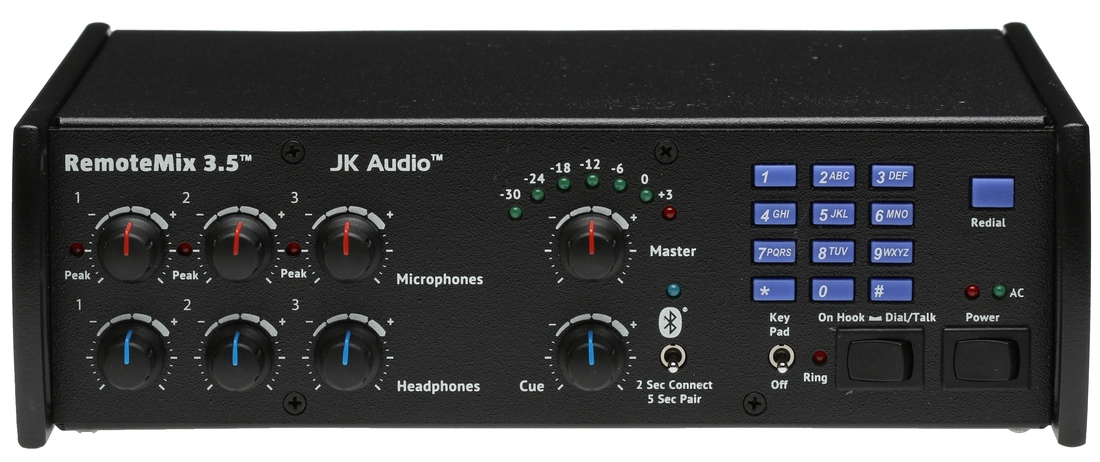 Description
More than just a Field Mixer
RemoteMix 3.5 is a three-channel field mixer and headphone amplifier - this is a universal communications interface. RemoteMix 3.5 features a phone line hybrid and keypad, a PBX handset interface, and both wired and wireless cell phone interfaces. These parts were designed to work together, saving setup time in the field.

Full details may be obtained from the User Manual at
https://www.prostudioconnection.net/2210/RemoteMix_3.5_Manual.pdf
Radio
RemoteMix 3.5 is perfect for sports remotes. Use it as a phone line hybrid, calling into your studio talk show hybrid. Use it as a front-end mixer for your POTS, ISDN, IP or smart phone codec.
TV
RemoteMix 3.5 gives you the ultimate phone connectivity with three ¼" IFB headphone feeds. Send and receive interview audio and pull IFB out of any business phone system, even your cell phone or notebook.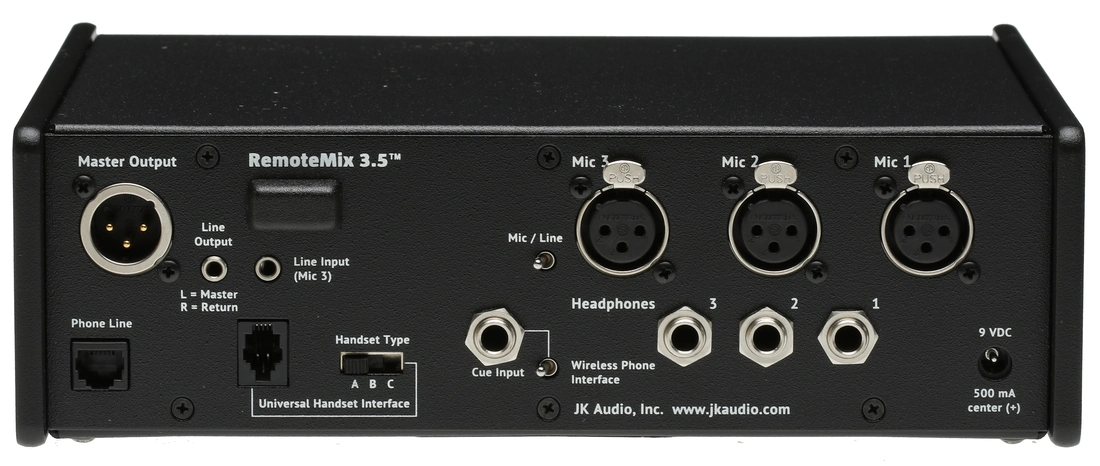 Great Sound
A soft limiter prevents overdriving the phone line interfaces, while the mixer XLR output is pre-limiter (full range). Convenient 3.5mm send and receive jacks for recording the show, or mixing in your MP3 player.

Bluetooth Wireless Technology
Route audio through your cell phone or notebook using Bluetooth Wireless Technology. The Bluetooth interface will connect in hands free mode allowing a two way 3.4 kHz telecom bandwidth connection. The Bluetooth interface can also connect in wireless headphone mode offering a 20 kHz audio bandwidth, listen-only connection.
Power Smart Design
Low noise, low power ICs are used throughout either of these mixers to preserve battery life. The low noise 100-240 VAC desktop style power supply (included) overrides the battery power only when the supply is actually providing power. If the power goes out, the batteries automatically cut in.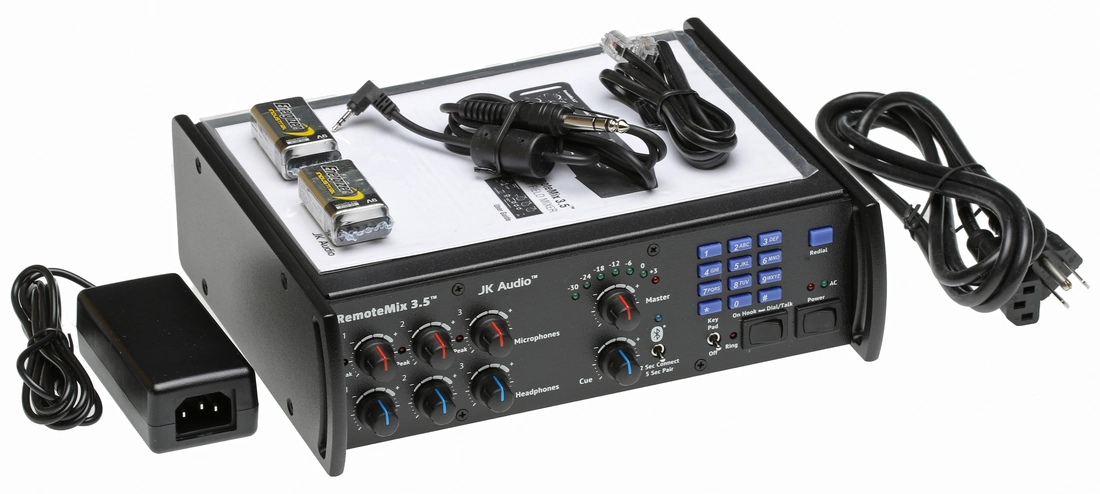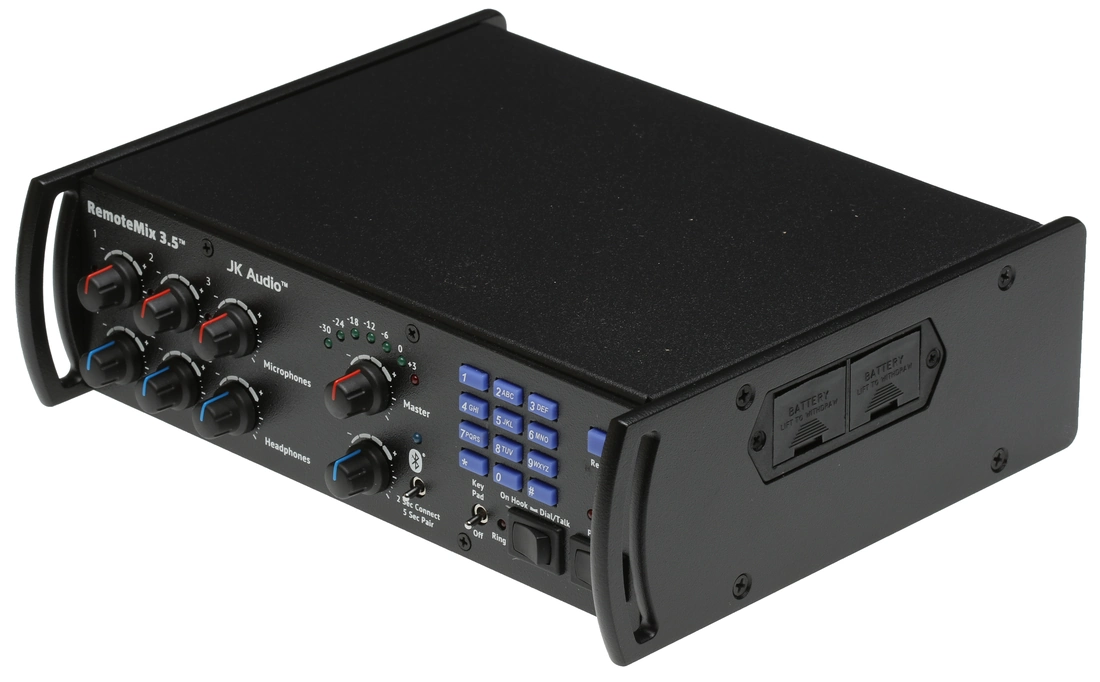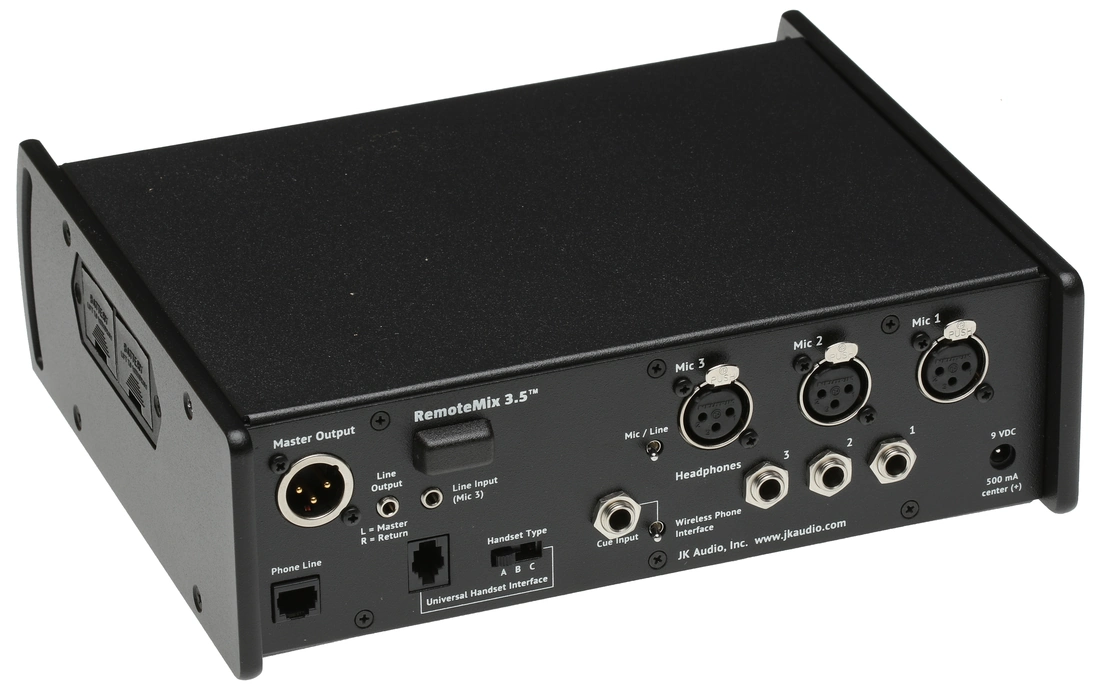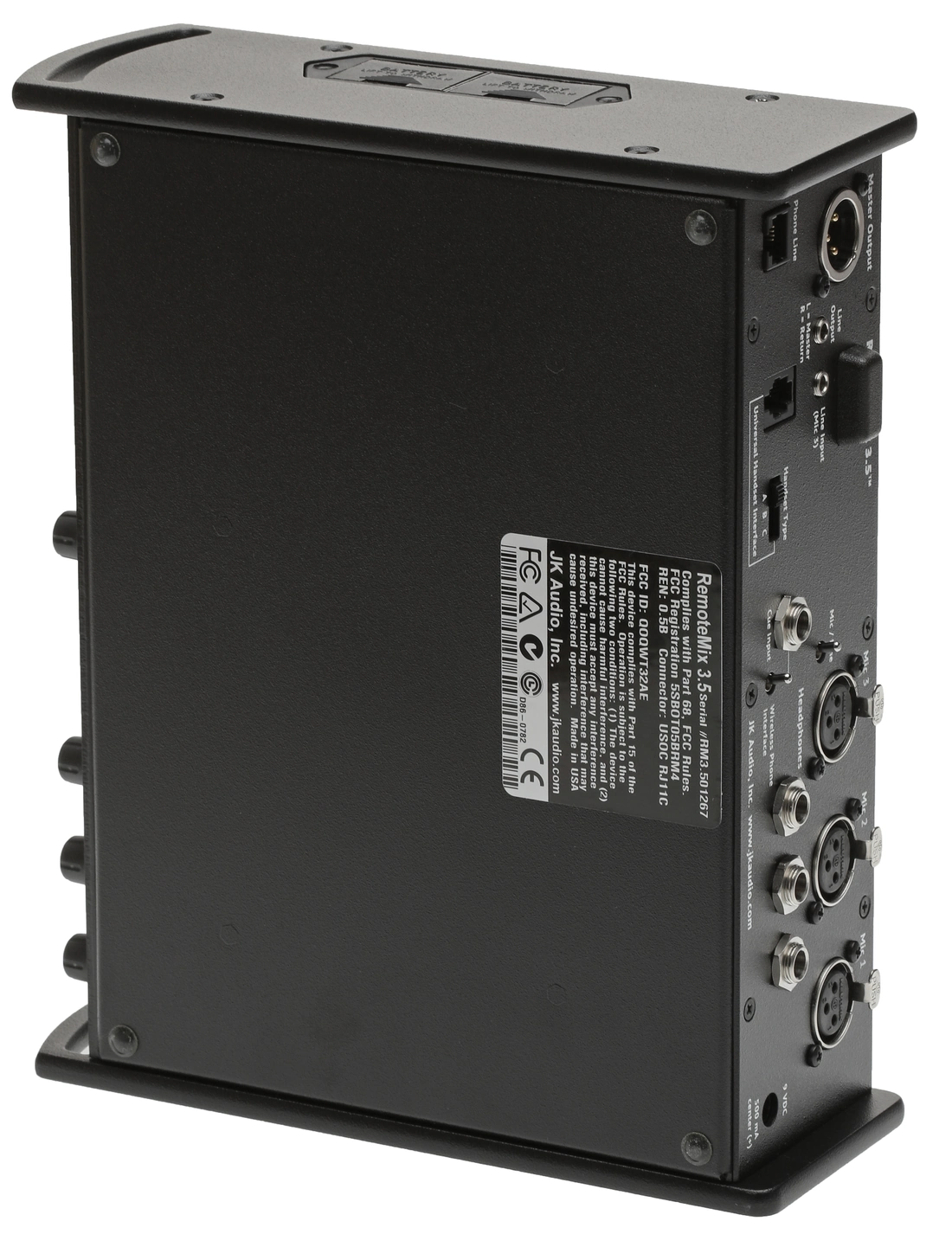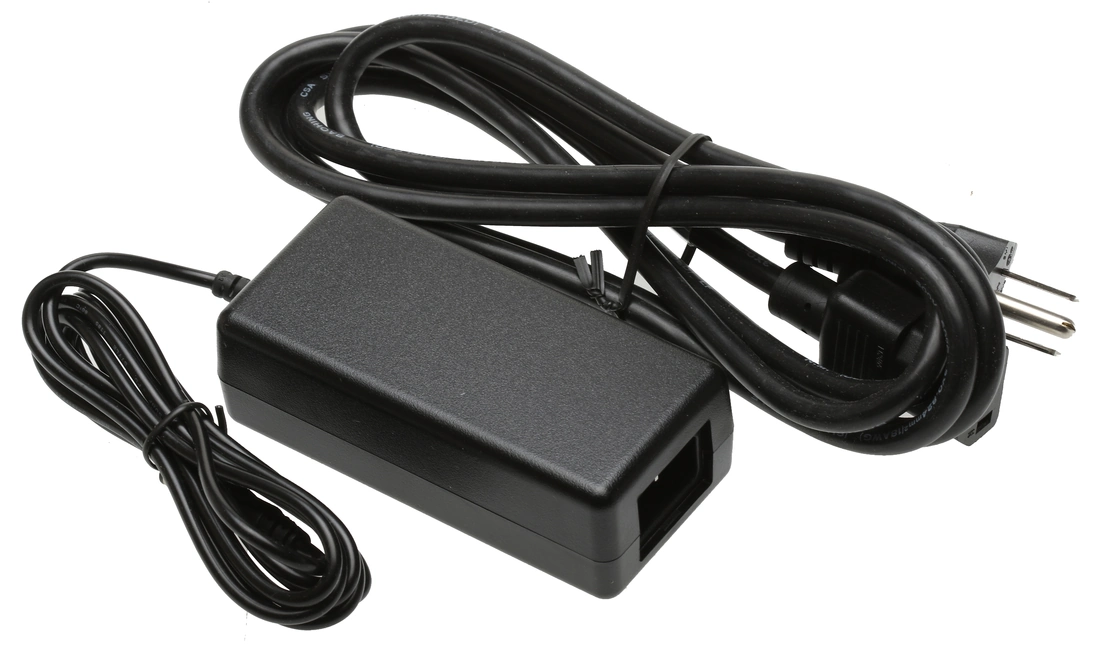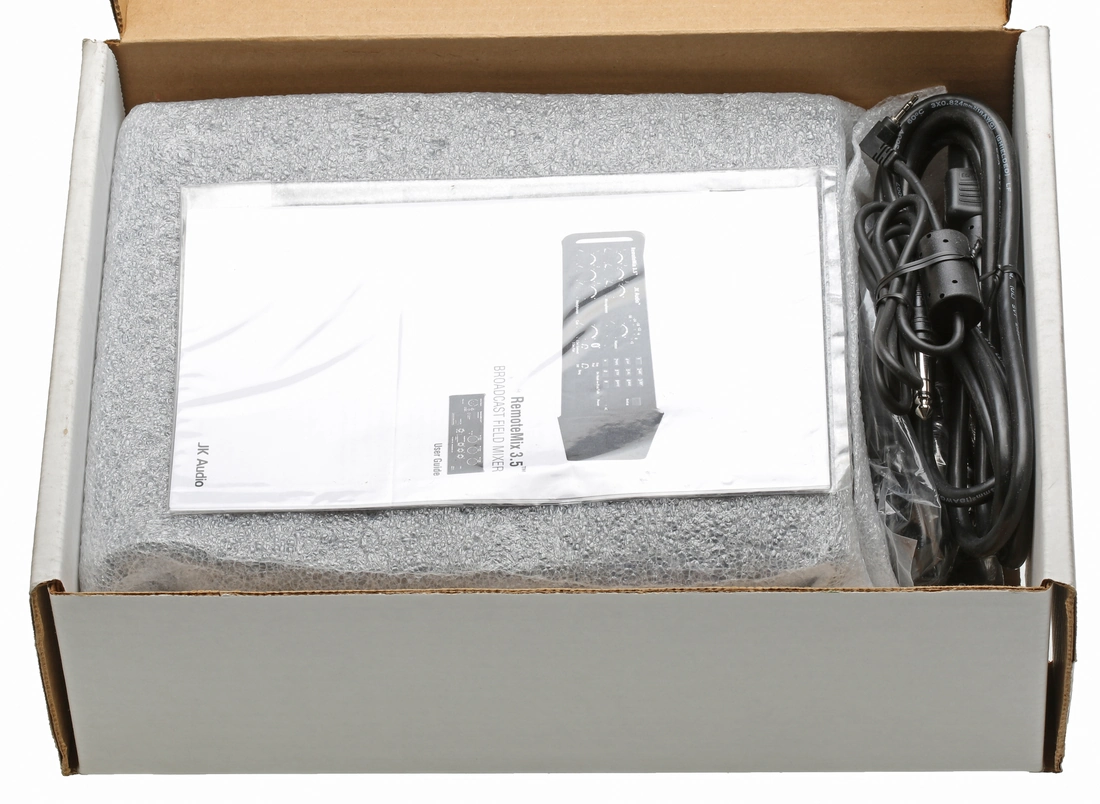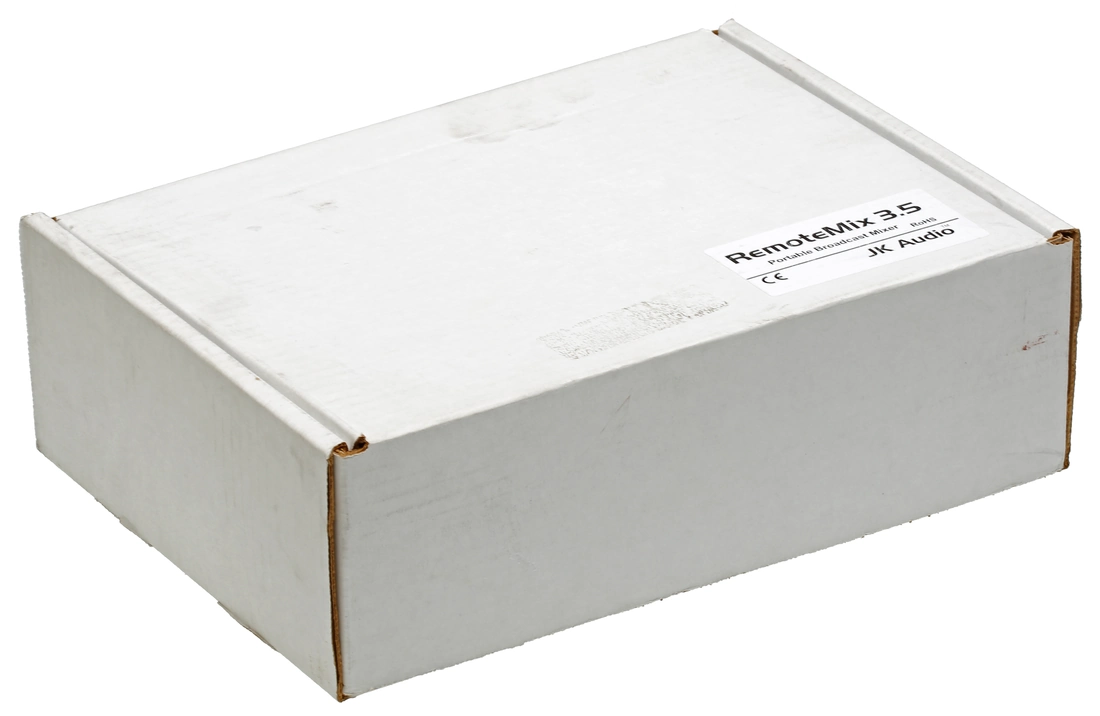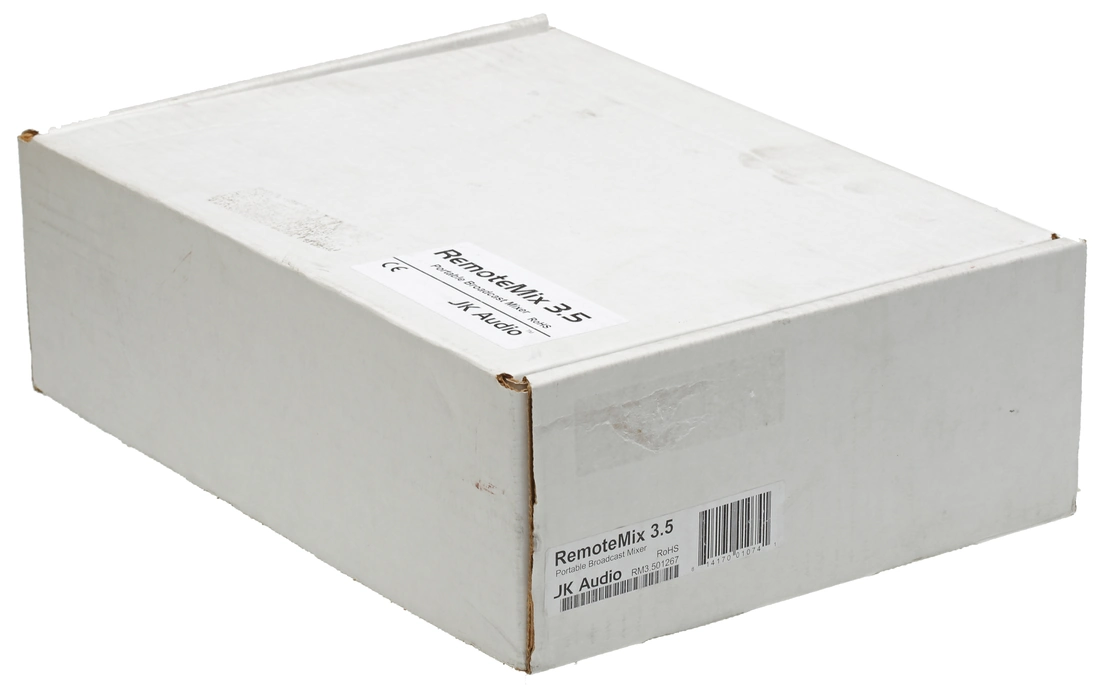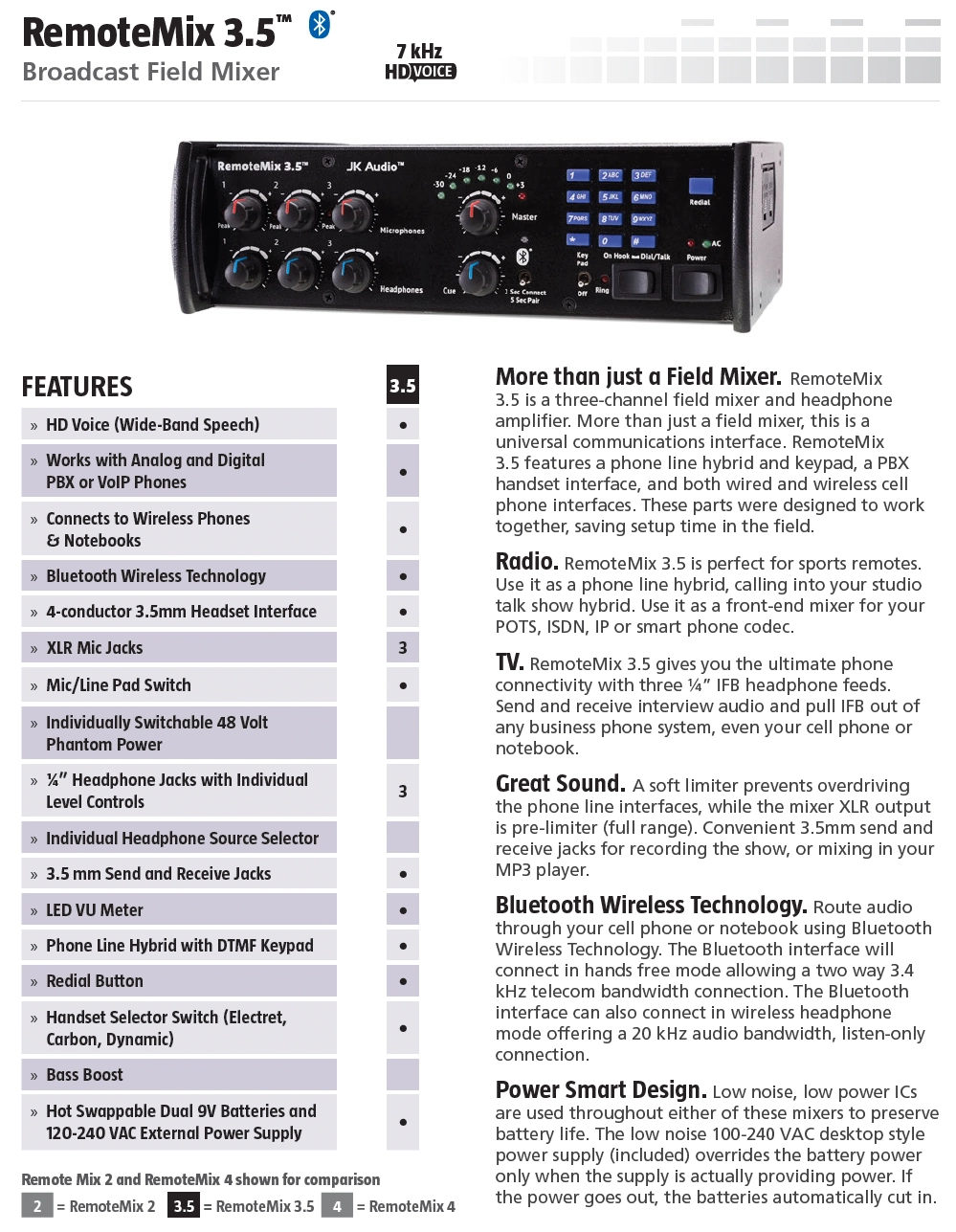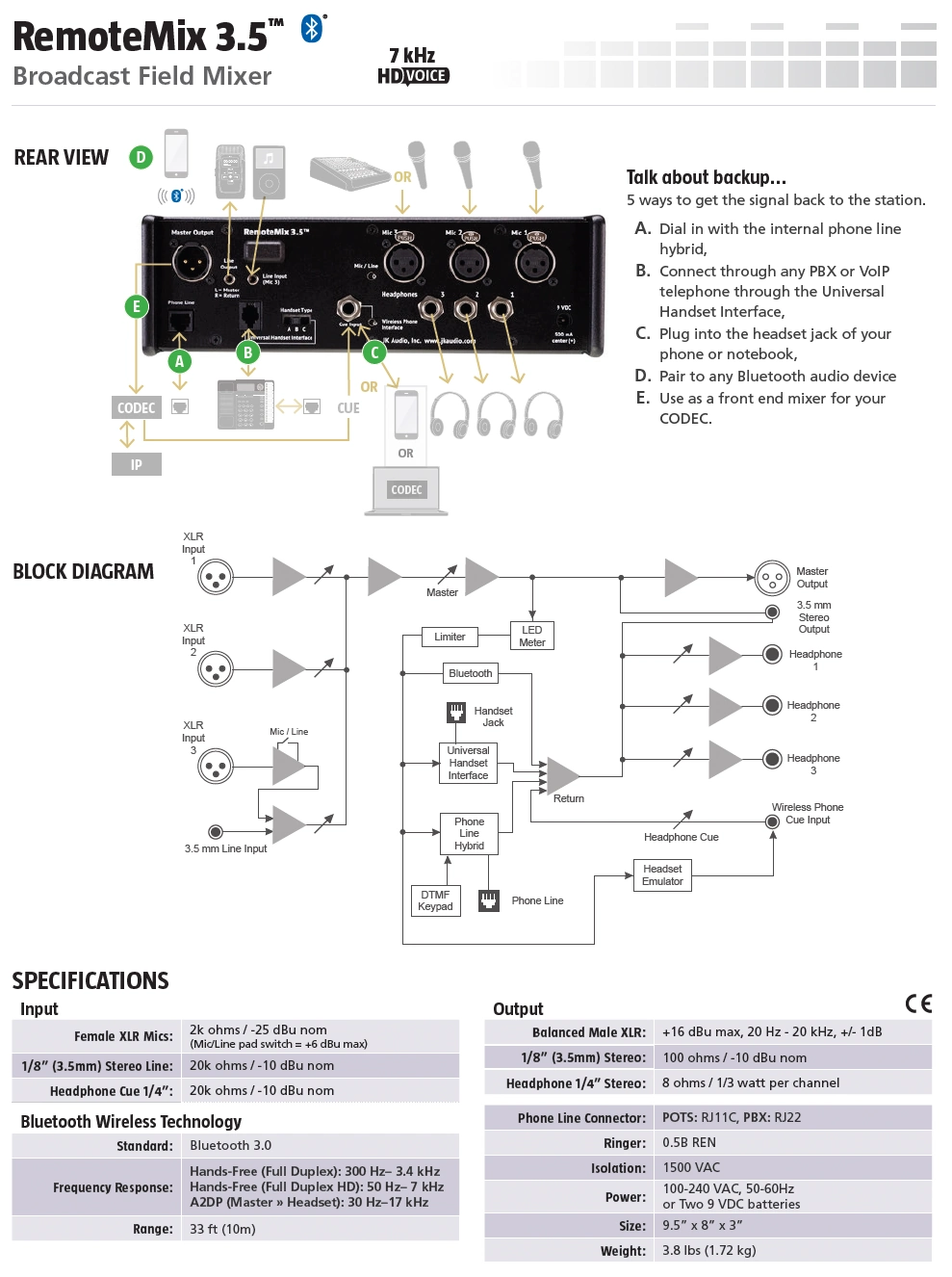 ---
Share this Product
---
More from this collection